Inkema Inflatable Dock Shelters are designed to always ensure an optimal seal during the loading and unloading process. The inflatable dock shelters are provided with an inflatable coupling system using an air turbine. They include a single phase low pressure fan and an elastic unit to bring the dock shelter back to its initial position.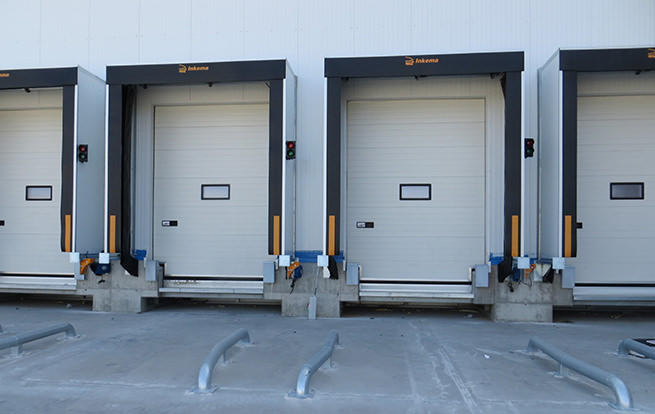 In Inkema we make two types of inflatable dock shelters:
Standard Inflatable Shelter: Formed by 3 inflatable canvases that fold tidily inside the shelter: 3500mm (width) x 3700mm (height)
Cold Storage Point Inflatable Shelter: Suitable for Cold Storage Points: 3500mm (width) x 4000mm (height)
OPTIMAL SEAL IN LOADING AND UNLOADING PROCESSES.
Inkema inflatable dock shelters mainly comprise the following: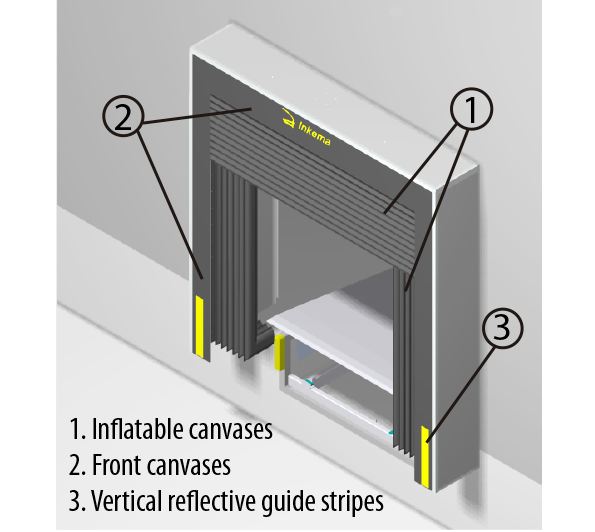 Structure: The two types of inflatable shelters are built with a panel structure and 40 mm anodised aluminium finishes.
Canvases: The set of inflatable canvases of the Premium shelter are made with a reinforced polyester fabric of 900gr/m2. The front canvases are made with a double inner polyester fabric and PVC single line weft 3 mm thick.
HIGH-QUALITY MATERIALS
The ABHM Inflatable Dock Shelter is manufactured using high quality materials: the top and side inflatable cushions are made of material resistant to knocks and friction from the lorry and has highly durable fabric core. It is no-flammable, colour stable and highly resistant to atmospheric agents.
Essentially, the ABHM Inflatable Dock Shelter has been developed using materials that are suitable for the harsh working environment of loading and unloading operations.
Inkema's Inflatable Dock Shelter - ABHM offers a variety of options that allow its customers to customise the shelter according to their needs and requirements.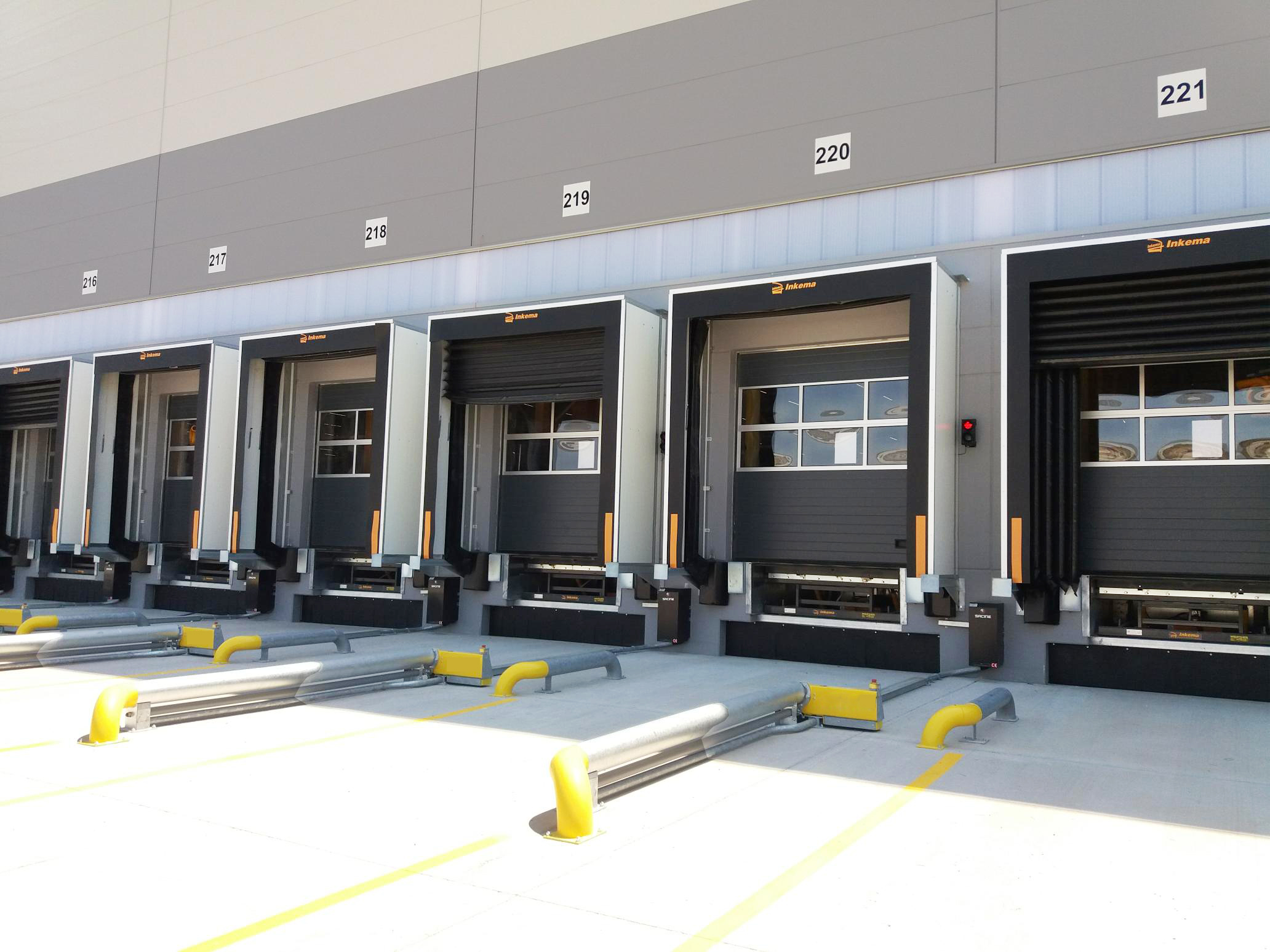 OPTIONS
There are two main options:
Extending the length of the shelter's top canvas.
Possibility of adding wheel guides to the loading dock.
OPERATION
When the lorry or van begins docking manoeuvres at the loading dock, the shelter is not in use, and the canvases are deflated. The reflective bands on the sides of the shelter facilitate the lorry's manoeuvring.
Once the lorry or van is properly parked in the loading dock, the inflatable canvases begin to fill with air, covering all the space between the lorry or van and the shelter. The shelter will be perfectly sealed, allowing the facility to be optimally thermally insulated. At this point, the loading and unloading process begins.
When loading and unloading has finished, the canvases begin to deflate on the sides of the shelter and then the lorry or van can begin to manoeuvre out of the loading dock.