Inkema's Fire Curtain is the most innovative fire and smoke protection system currently available on the market.
It allows full integration in any environment thanks to the little space required for its installation. This also has a positive effect on the aesthetics of the curtain, which remains hidden until the fire alarm sounds.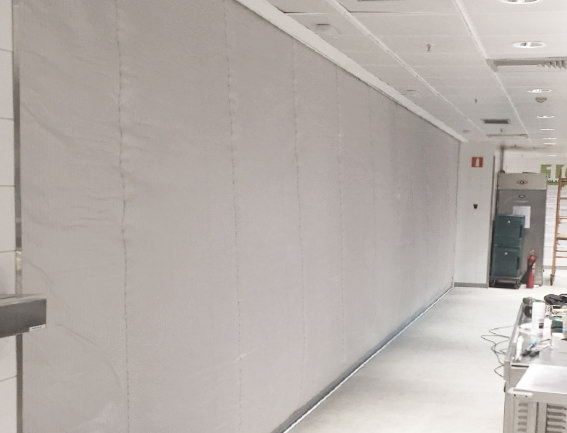 The RFCOR fire curtain limits the spread of fire by complying with the strictest national (CTE and RSCIEI) and international (EN) standards.
MAIN ADVANTAGES OF THE RFCOR CURTAIN
Available in large dimensions.
Quick and easy assembly system.
Opening and closing on curtain axis.
Minimum installation space.
Sectionalisation system on both sides.
Control panel designed to include additional accessories.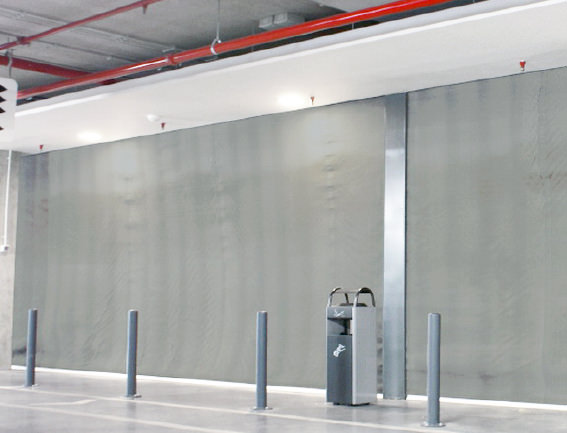 OPERATION
The RFCOR Curtain consists of an automatic design that ensures flame integrity and smoke permeability with a resistance up to 120 minutes at more than 1000 ºC. It also performs 1000 guaranteed cycles and impermeability with a pressure of 25 Pa.
Its control panel activates the curtain for both closing and opening. The control panel is connected to the alarm centre, which will give the order to close the curtain in case of fire.
STANDARDS
Inkema has all the classifications of fire resistance ratings according to the test standard: UNE EN 1634-1, UNE EN 1363-1 and UNE EN 13501-2
Inkema guarantees all its fire doors with certifications and approvals, always complying with current legislation.