Inkema's Self-Repairable High-Speed Door-PR13 has been designed for its use in warehouses, logistic centres, stores and any kind of productive plant with an intense traffic of goods, ensuring at all times a high level of airtightness.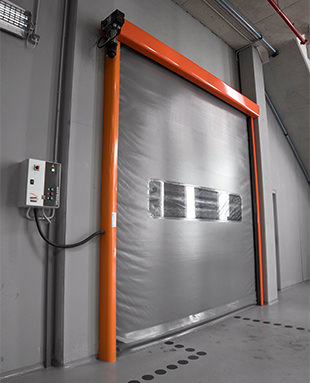 The door is composed by a high resistance polyester fibre canvas coated with PVC, attached to a galvanized steel frame. It incorporates a motor with reducer driven by a control panel and a frequency converter that guarantees a smooth operation extending the useful life of the door.
The best performance always in style.
The main feature is its exclusive self-repair function, which in the event of an accidental hit, enables the canvas to get out of its guides without damaging any component.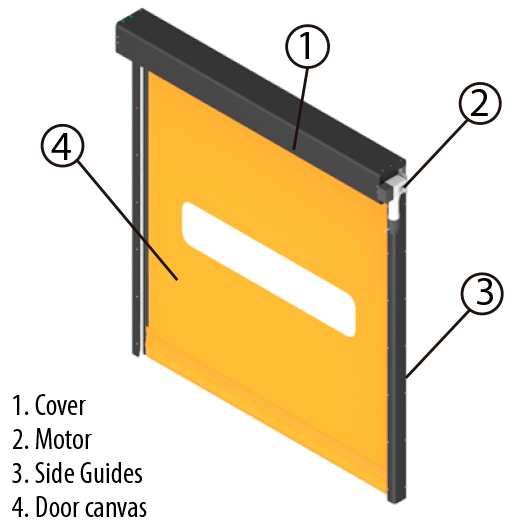 OPERATION
The motorization of the door is formed by a reducing motor of up to 1.1 kW fed to a single-phase voltage of 230 V through a frequency inverter and a control panel. This system regulates the motor's speed when the canvas gets closer to the highest point and also to the lowest, reducing any vibration and giving a longer life to the set.
The motor with digital encoder allows faster openings and closures when it rotates the canvas cylinder to open or to close the door.
In the event of blackout, it is possible to declutch the motor and use the handle to open or to close the door.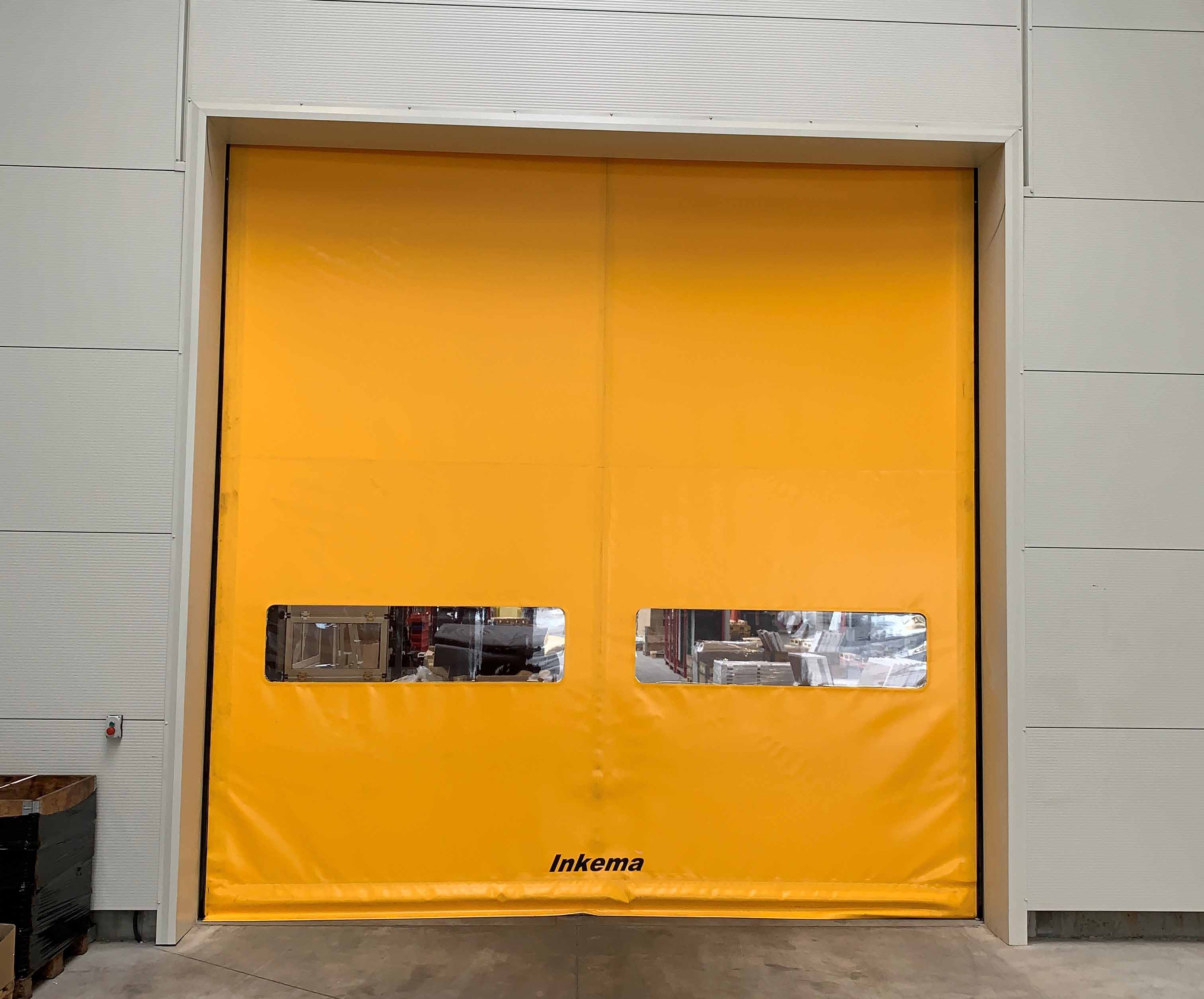 TECHNICAL DATA
Application: Indoor and outdoor
Structure: Galvanised steel
Max. size: 6000 x 6000mm
Material-canvas: High-strength PVC (1300g/m2)
Max. speed: Opening (~1.6m/s)* and closing (~1.0m/s)
Wind strength: Class 3: Up to 4000 x 4500mm.// Class 2: From 4000 x 4500mm.
Safety: A rolling photocell and a safety curtain of photocells.
Frame colours. 10 colours available.

Canvas colours: 6 colours available (white, yellow, red, dark blue, light grey and dark grey).

*Higher speed is possible upon request.