Double scissor lift tables are conceived for longer runs, these are formed by a flat surface, two sets of scissors and the hydraulic cylinders.
These double scissor lift tables are ideal for overcoming any height difference. In the industry they adapt to any application, increasing productivity and reducing labour risks.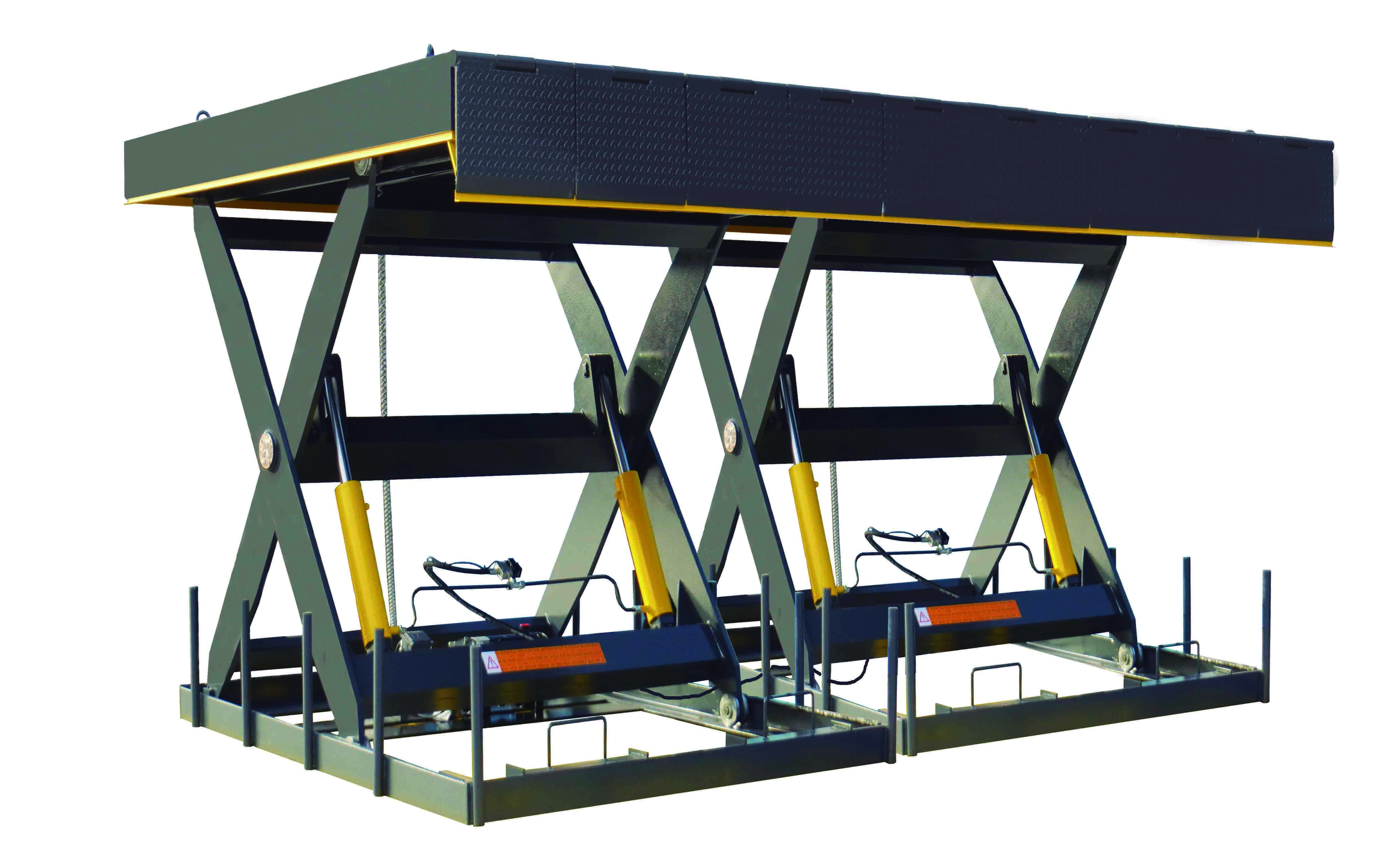 Thanks to the wide range of dimensions, load capacity and elevations, they are ideal for the loading and unloading process, always keeping the load horizontal.
For Every Loading and Elevation Requirement.
Inkema divides its range of double scissor lift tables into three:
Vertical Double Scissor Lift Table (MEX2)
Twin Double Scissor Lift Table (MEX3)
Tandem Double Scissor Lift Table (MEX4)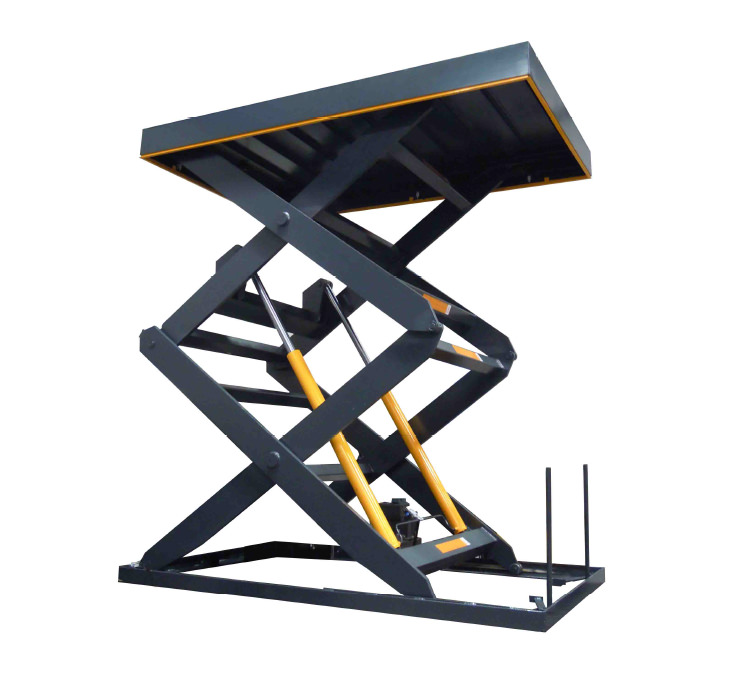 As with the single scissor lift tables, the double scissor tables have the following safety systems:
Emergency stop activated by cut off or loss of voltage.
Non-fall safety valve inside the hydraulic cylinders.
Electric safety system working as foot protection.
Safety signalling by means of stickers on moving parts.
Safety bar preventing the platform from closing during maintenance work.
All platforms comply with the European UNE-EN 1570 and EN1570-1 standards.
Made in stainless or galvanised steel to withstand corrosive atmospheres (optional).
Non-slip teardrop top surface (optional).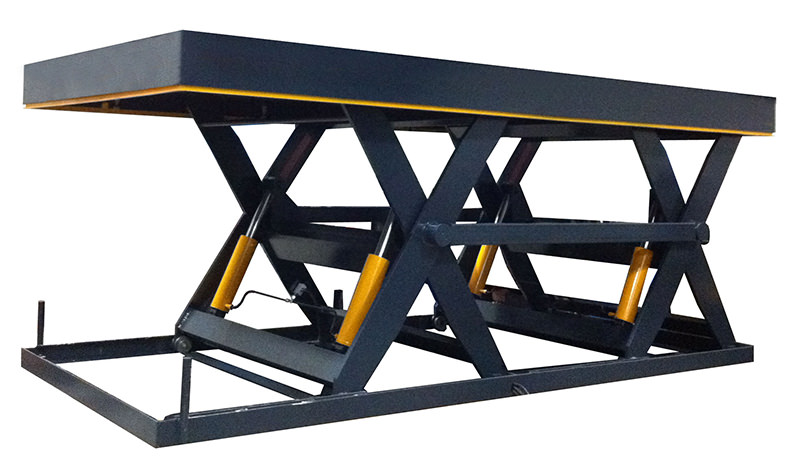 All Inkema scissor lift tables can be made to a wide range of sizes and with the best accessories and finishes.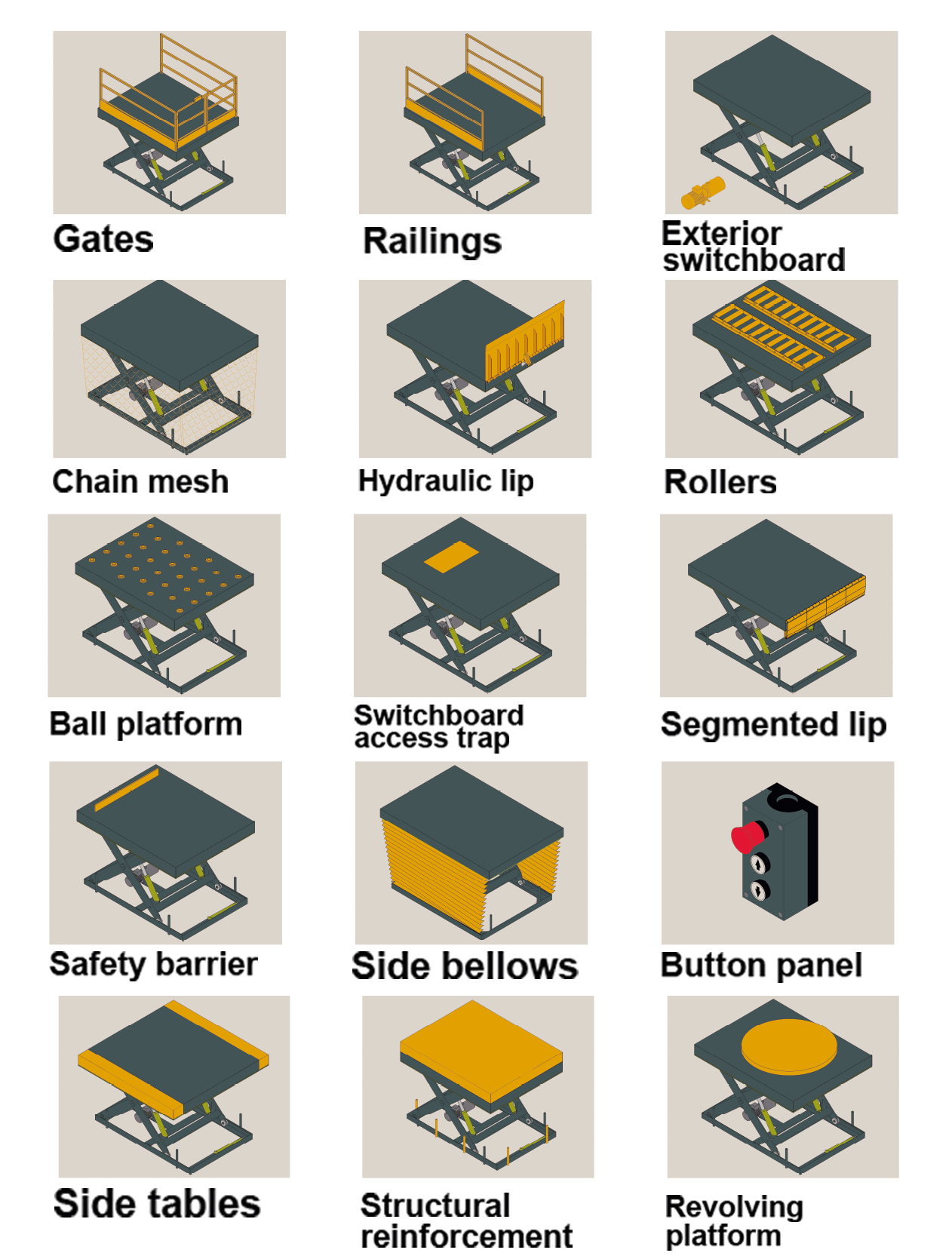 Just contact the Inkema specialist and we will deal with meeting all of your needs.