Inkema's PC02 Sliding Fire Door can be single, double or multi-leaf, which can be located on one or both sides of the opening, depending on the system used: telescopic or counterpoised.
The Sliding Fire Doors are hung from an upper guide for straight movement on carriages with protected rollers, guided at the bottom by a system of bearings hidden on the opposite side to the enclosure.
Each leaf consists of two 0.6/0.8mm thick pre-painted steel sheets, forming solid panels 1,150mm wide.
Inside it houses a chamber which in turn houses a combination of insulating materials to prevent the passage of flames and smoke, such as rock wool panels of high density 145kg/m3 and fibrosilicate plates.
The door leaf has a U-shaped metal profile, around the perimeter that acts as the closing of the leaf, it is guided by the lower part by means of an accompanying roller. Counterweight joined by steel cables to the leaf.
All doors have a counterweight system to close them in case of fire. The operation of the sliding fire door can be either manual or automatic.
The PC02 Sliding Fire Door consists of the following elements for correct operation in automatic mode:
Electric motor.
Electronic control panel.
Push buttons for opening and closing.
Safety photocell.
UPS (optionally for doors with automatic function).
Types of Sliding Fire Doors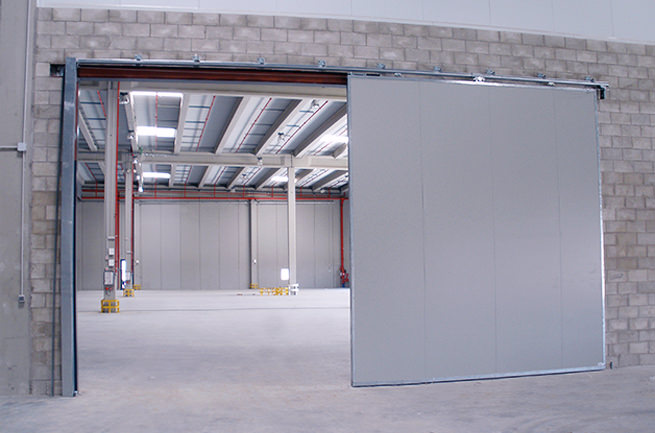 ONE leaf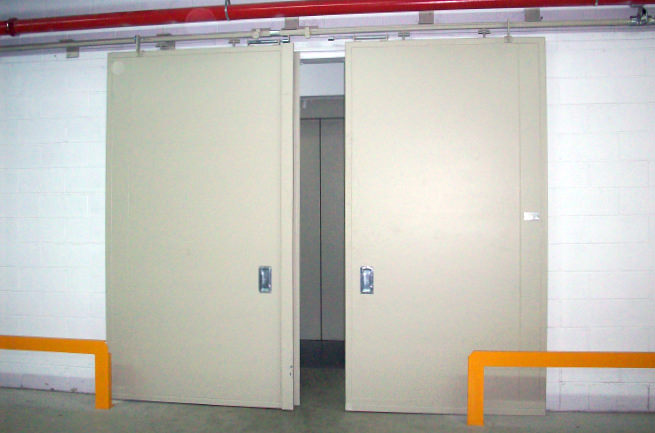 TWO OPPOSING leaves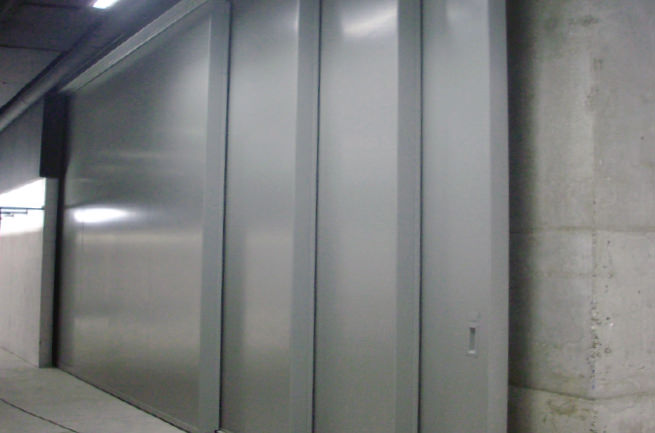 TWO or MORE TELESCOPIC leaves