The most competitive door on the market.
The Rolling High-Speed Door - PR10 comprises a PVC canvas with inner reinforcements fixed to a metal frame incorporating a geared motor activated by a control panel.
This door conceived especially for indoor applications of intensive use, helps fluid traffic thanks to its high-speed opening and closing, therefore achieving energy savings and higher output.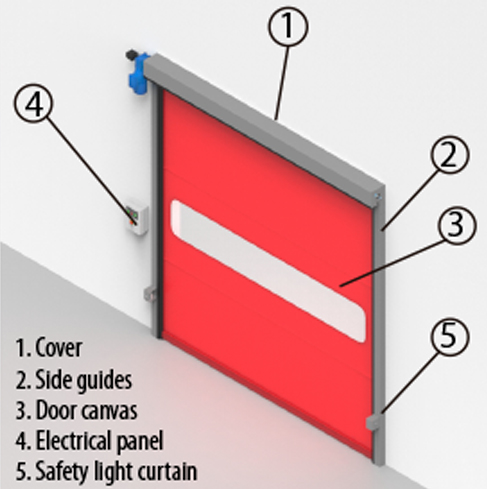 OPERATION
The motorisation of this door consists of an efficient high-quality three-phase asynchronous motor.
It also includes a worm gear reducer delivering maximum reliability. The motor brake allows the immediate stopping of the drum when it receives orders for either stop or inversion, or in the event of a sudden power failure.
In the event of power supply failure, the engine can be disengaged, and the handle can be used to open/close the door manually.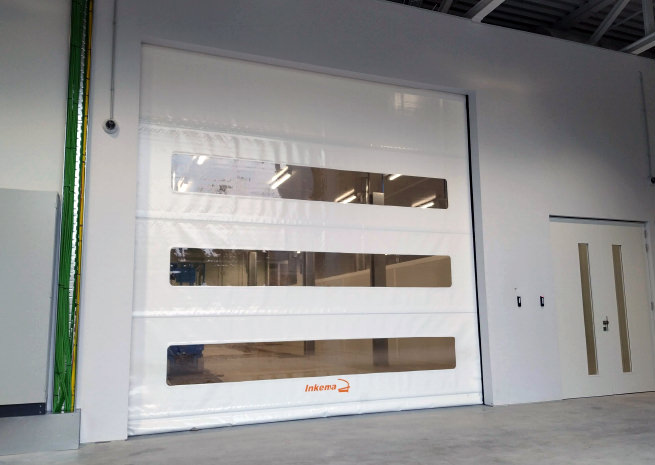 The door frame is formed by two sides and is all made in folded steel plate.
Main features to bear in mind in the Rolling High-speed Door - PR10:
Excellent tightness: It blocks wind currents with the double brush on the frame structure.
Door for multifunctional use: Suitable for installations in any industrial sector: logistics, automobile, agricultural foodstuff, etc...
Maximum safety above all: It includes two safety systems: A resistive safety beam and a safety photocell (standard). A system of photocell curtain is also available as an option.
Fast assembly and easy repair: The door comes pre-installed. Low maintenance.
TECHNICAL DATA
Application: Indoor
Structure: Metal frame
Max. size: 4000 x 4000mm.
Material-canvas: High-strength PVC (900g/m2)
Max. speed: Opening and closing (~1.0m/s)
Safety: Resistive safety beam and a safety photocell (standard). Photocell curtain (optional).
Canvas and frame colours: 10 colours available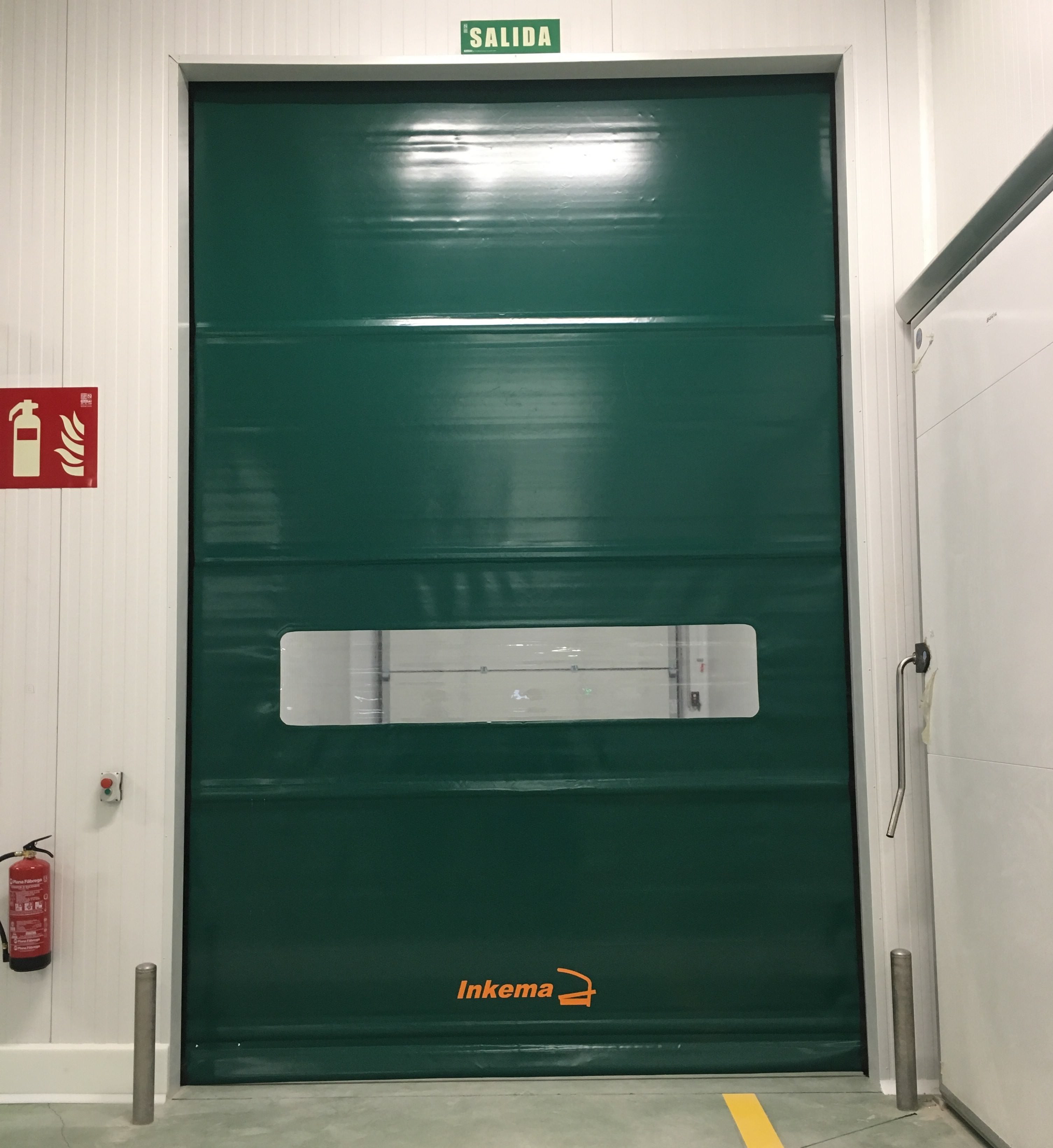 Specially designed for use in warehouses, logistics centres, and any kind of productive plant or premises with an intense flow of goods, assuring optimal tightness.