Inkema's Free-standing frames and Dock Houses are designed specifically for each customer, to speed up the installation of a loading bay, improve the internal insulation of the warehouse and increase the storage capacity of the building.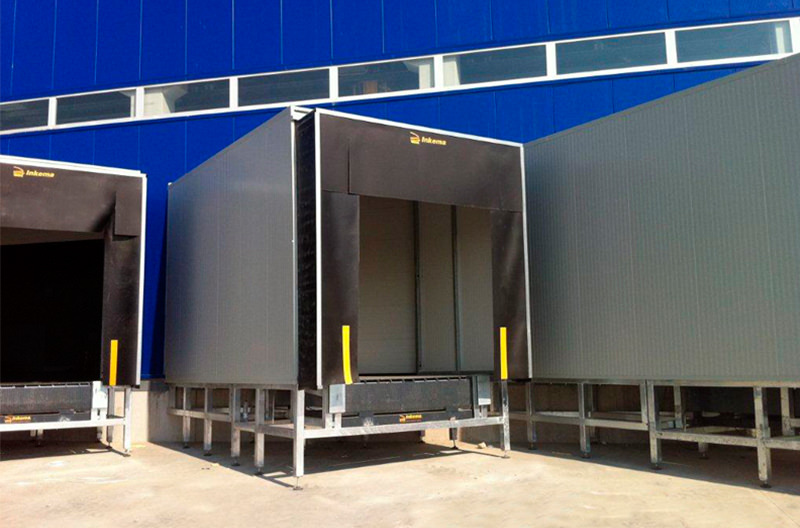 Free-standing frames improve working conditions and goods handling thanks to their high level of seal and hygiene. It is supplied in different versions:
without walkay,
with one walkway
and with two walkays.
The dock house system couples the builing to the vehicle. It can be with or without an isothermal structure. Optionally, a dock shelter can be added to improve energy savings and the thermal insulation between building and loading bay.
Increasing the building's storage capacity and minimising temperature losses.
Inkema isothermal benches and tunnels improve working conditions and goods handling thanks to their high thermal and hygienic insulation.
In addition, Inkema has designed a standard solution for free-standing frames, levellers and dock houses: the All in One solution. A solution that is customised for each client, for extending loading points without having to execute any addition building work.
The All in One solution is comprised of a free-standing frame and an integrated dock leveller. It is installed optimally and rapidly thanks to its compact design that combines bench and dock leveller. All All-in-One solutions are compliant with EU regulations.
At Inkema, we have also designed new complete loading bay systems designed especially for cold installations: Inkema Cold Storage Systems.