Inkema sectional doors are ideal for the closing of any industrial building or warehouse, due to their resistance and easy handling. They also saves energy in the installations which require thermal insulation.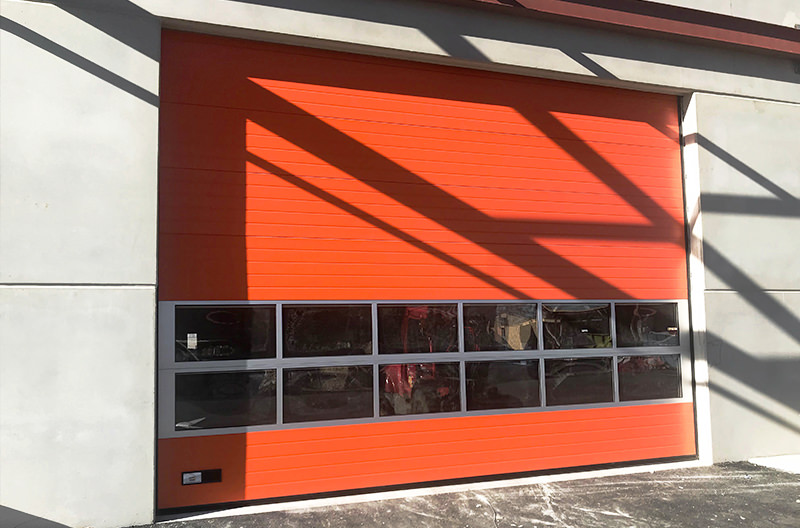 The sectional doors are formed by the following elements:
Panels: Formed by two sheets of galvanized painting for their external parts and joined by hot injected polyurethane foam to ensure its durability. It is thus obtained an insulation of 1.65 W/m²K.
Tracks: Ready-made with different 2mm. thick galvanized profiles. They hold with total security the rail where the door is slipped through the pre-frame. The tracks are specially designed to take up the minimum possible space and they are presented in different formats (vertical lift, normal lift, high lift, low headroom).
Compensation line: Designed to have a minimum life of 15,000 cycles, and with the necessary springs for their functioning. They are jointed to the rolling drums through an axle. These drums pick up the steel cable that is jointed to the panels and keeps them hung.
Door hardware: Next to the fixing screws, it is galvanized in zinc to ensure its durability.
Inkema glazed sectional doors provides both a perfect view of the ouside and a functional enclosure, offering safety and strength.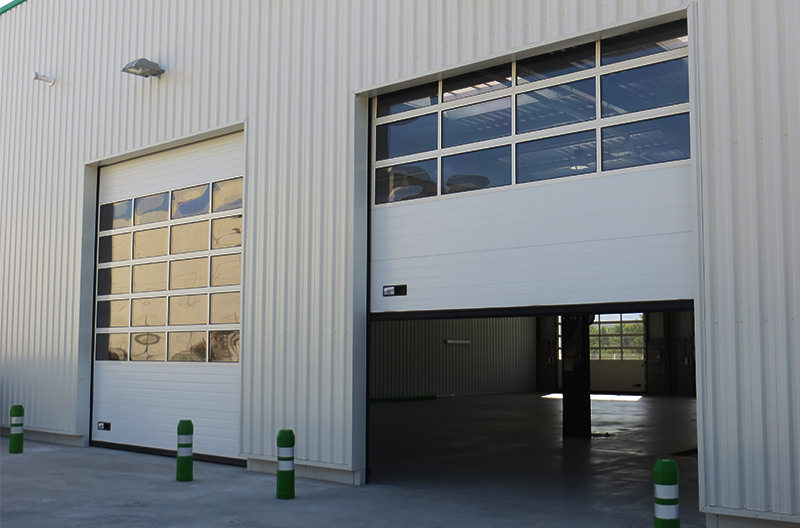 Thanks to their transparency, resistance and style, the Inkema glazed sectional doors are the best way to benefit from natural light. They also show off your interior and give your facility a modern look.
They are typically used in showrooms, fire stations or other situations where optimum daylight and outdoor exposure are beneficial.
The quality of our doors makes us unique.
The Inkema sectional doors have the following options:
Door operators according to existing regulations
Pedestrian door with or without lower frame
80 mm. panel
Pulls with handles and external lock
Windows with rubber profiles