The Inkema High Speed Sectional Door offers a unique combination of speed and ease of use combining the best of sectional doors with high speed doors in one system.
Extremely suitable for indoor and outdoor installation, useful for replacing sectional doors and/or high-speed doors. The high-speed sectional door also offers energy savings in installations requiring thermal insulation thanks to its quick opening and closing.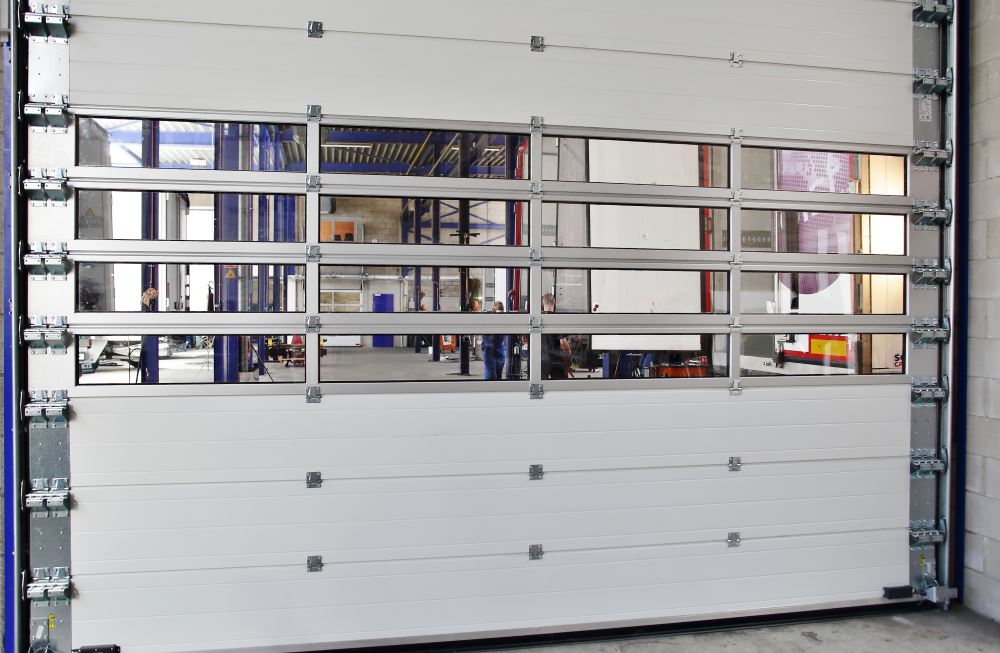 The PSER is available with various track systems and is comparable to the installation of standard sectional doors.
The Inkema High Speed Sectional Door it has been designed for both interior and exterior use, being an extremely resistant door, with two possible combinations: panel construction or with transparent sections which gives us greater security thanks to greater visibility.
Other specifications:
Water resistance: IP65
Wind resistance: Up to 120km/h. Type 3 (s/measure)
Fire resistance: B3 / DIN 4102
Working temperature: -30ºC; +60ºC
Soundproofing: R=28dB
Possibility to motorise all doors.
All tolerances in accordance with DIN EN 10130.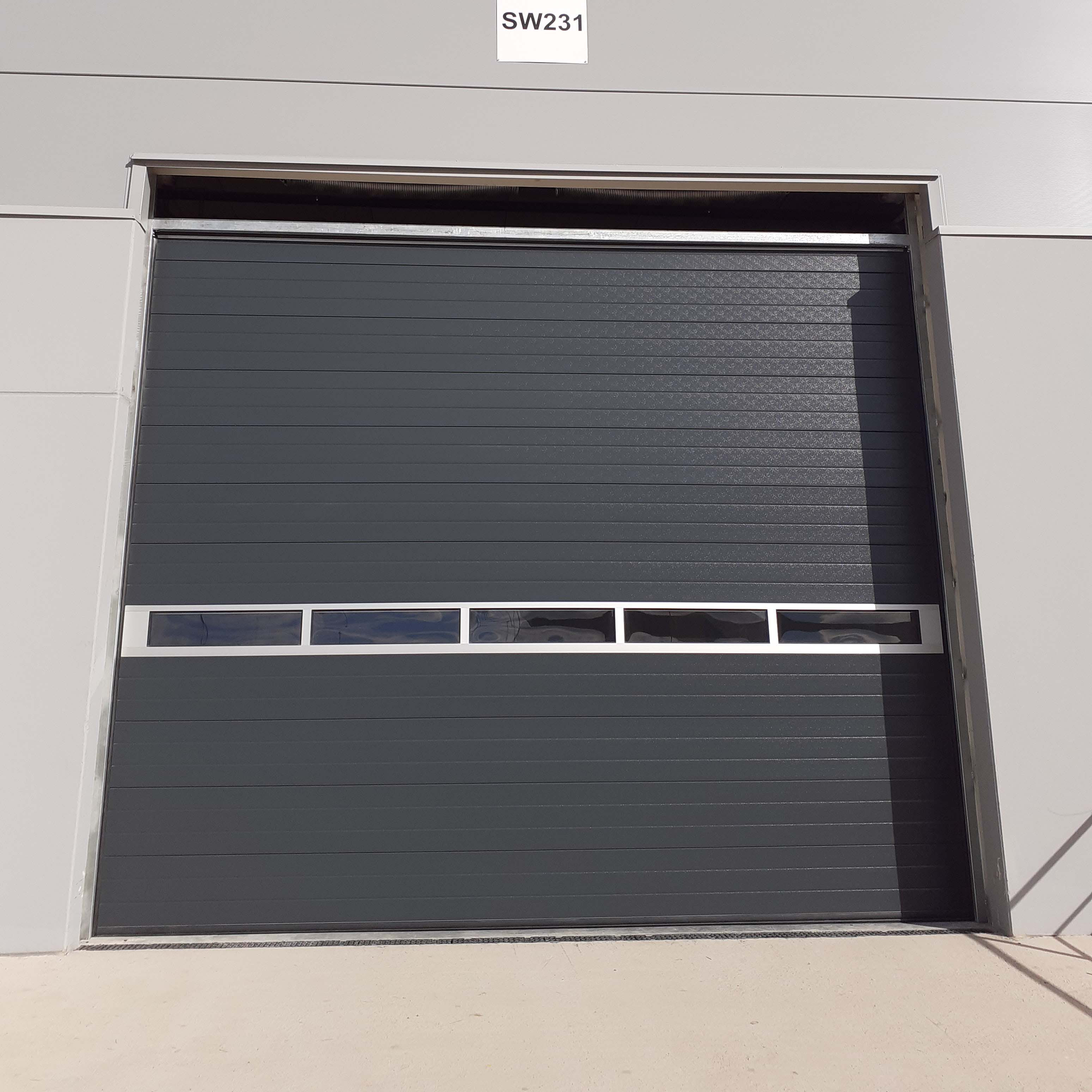 Our PSER high-speed sectional door is reliable and easy to use, so it can be installed and used in numerous locations and has been designed and calculated in accordance with the following European directives and standards: UNE-EN 13241.