The process of loading and unloading goods at the loading bays is a very important point, especially for installations that require a high level of seal.
Therefore, Inkema has designed a set of 2 different Cold Storage Systems fully adaptable to any installation that requires it: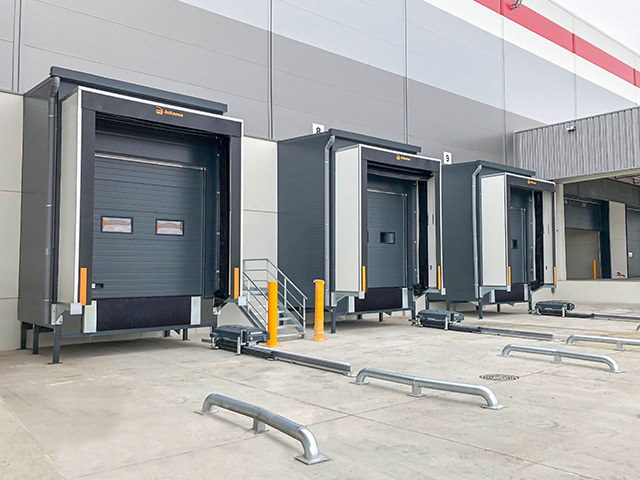 The operation of the Cold Storage Systems is quite simple, because it allows the driver to safely bring the truck into the loading bay thanks to the sensors that detect the vehicle's position and the traffic light that signals the position to the driver.
As we mentioned in the different Cold Storage Systems, there are many possible combinations for each project, always depending on the needs of the customers.
Essential for industries where preventing loss of temperature is critical.
A Cold Storage System can be designed with a retractable dock leveller or a vertical bridge, or the sectional door can be replaced by a hinged door, otherwise a project can be done for the exterior of a facility, by adding a frame with isothermal dock house, as for the interior of warehouse, taking advantage of the existing work.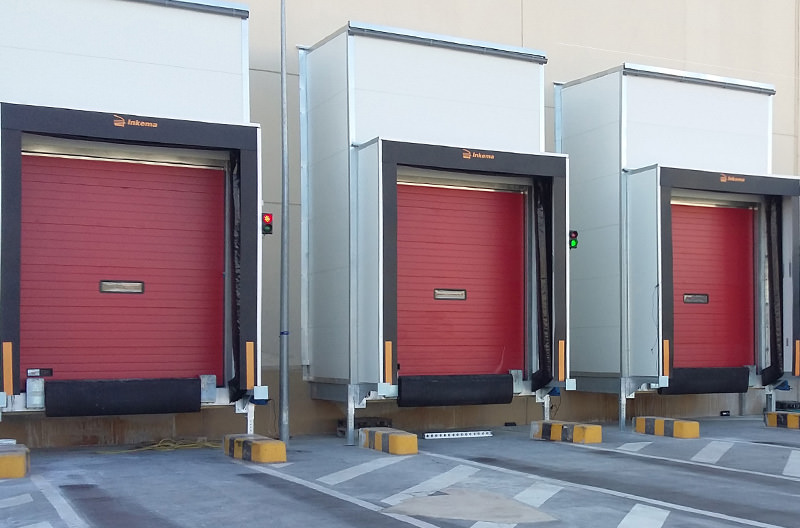 For more information, you can contact us to advise you which system suits you best.