Inkema Scissor Lift Tables cover the different logistics needs in most sectors: food, pharmaceuticals, vehicles, industrial, textile, etc. Just by looking at the Inkema Scissor Lift Tables you can tell it has everything you need: safety, funcitonality and efficacy.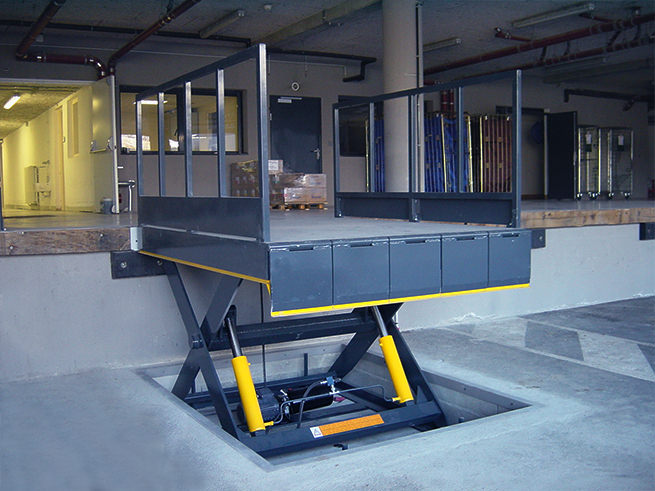 The Inkema Scissor Lift Tables is comprised of a base on which the hydraulic equipment and articulated scissor mechanism rest. In turn, the top or working part of the table is articulated on those scissors. All designed and manufactured in accordance with European Community directives and in accordance with the above standard.
For Every Loading and Elevation Requirement.
Inkema divides its range of scissor lifts into three:
Single Scissor Lift Tables: Flat surface, with a single set of scissors and hydraulic cylinders.
Double Scissor Lift Tables: Designed to achieve greater elevation and/or a larger load surface. Consists of a flat surface, two sets of scissors and hydraulic cylinders. There are 3 different types: vertical (MEX2), twin (MEX3) or tandem (MEX4).
Dual SR Scissor Lift Table: Set of machines in one. A hydraulic dock leveller with hinged lip (SR) or with telescopic lip (SRB) is installed on a lifting table.
Single, double, extra-flat Scissor lifts… Thanks to its broad experience, our R&D+i Department specialises in designing any table, no matter what its size, weight or functionality.
For further information please consult our Customer Service.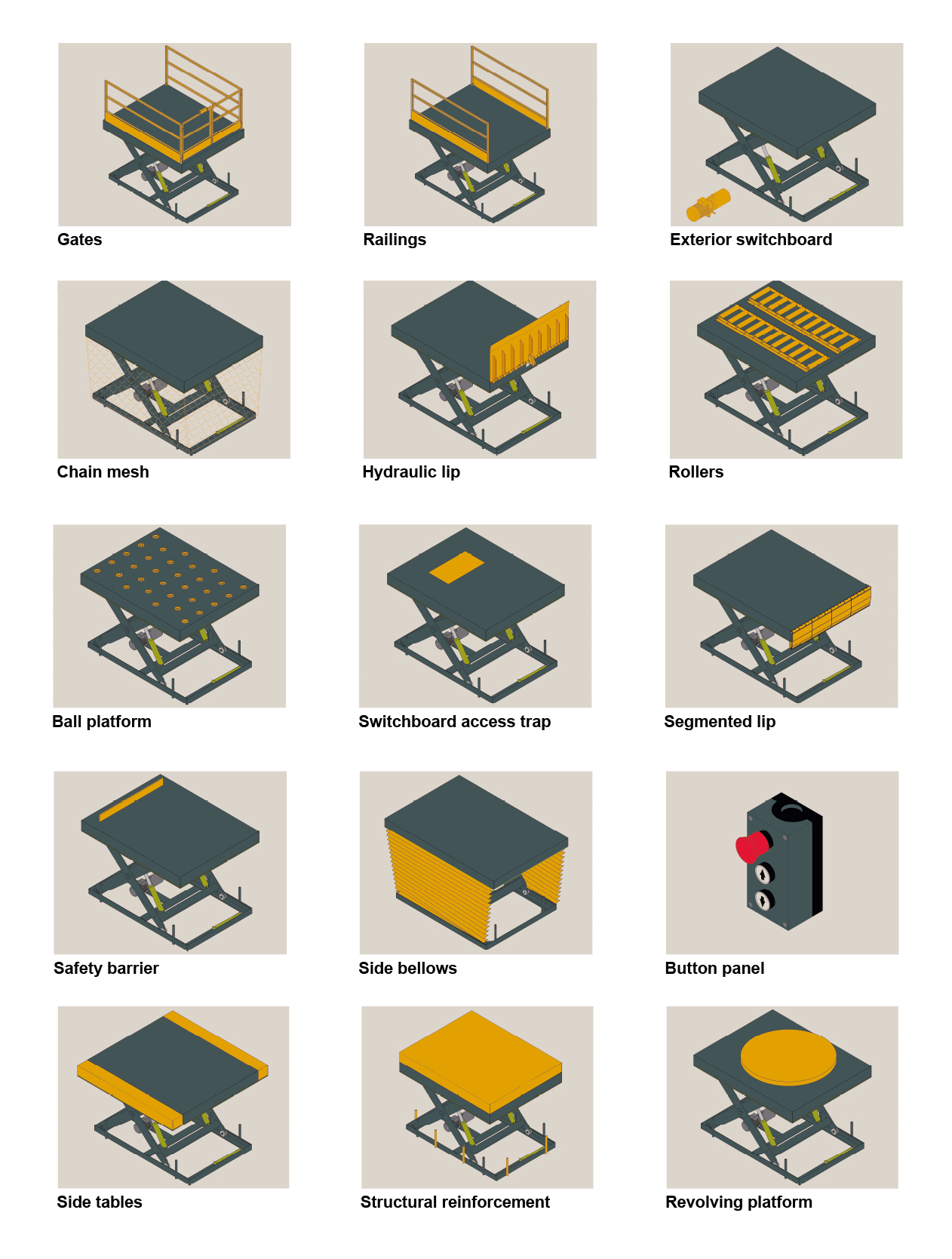 All models of Inkema lift tables offer various options that allow your customers to choose the table that best suits their needs and requirements.