Inkema's Folding High-Speed Door PR15 is the fast acting door model for intensive use. It's a door that can be installed either indoor or outdoor, and can be used in almost all industrial sectors.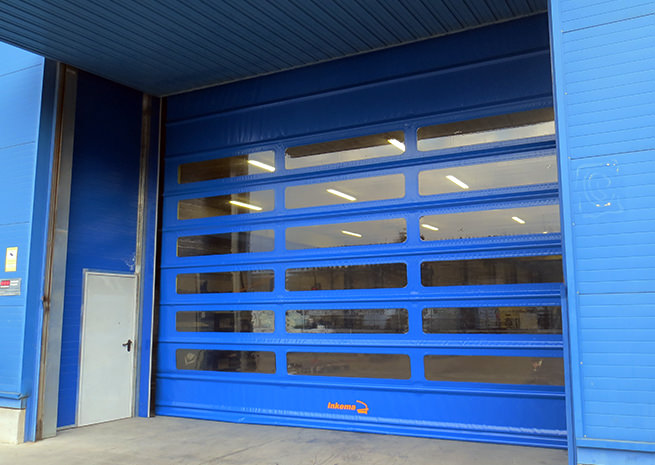 The door is composed by a PVC canvas and a steel frame that has a motor operated by a control panel.
Another important feature of this door is that, as a result of its system of transverse reinforcements, it provides optimum resistance in outdoor spaces.
The Folding High-speed Door -PR15 is fitted with a curtain of safety photocells for closing, and a safety photocell for opening as standard.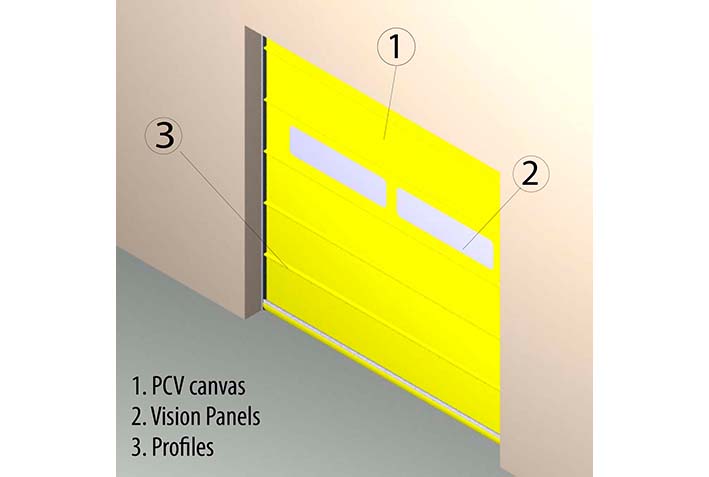 OPERATION
The door operates by the combination of a geared motor up to 2.2kW, and an electric control panel.
In the event of blackout, it is possible to declutch the motor and use the handle to open or to close the door.. The motorization uses a three-phase supply voltage at 230V / 400V.
Its control panel is composed by protection and power components, as well as a frequency inverter, and it has up & down buttons, as well as emergency stop button and a switch.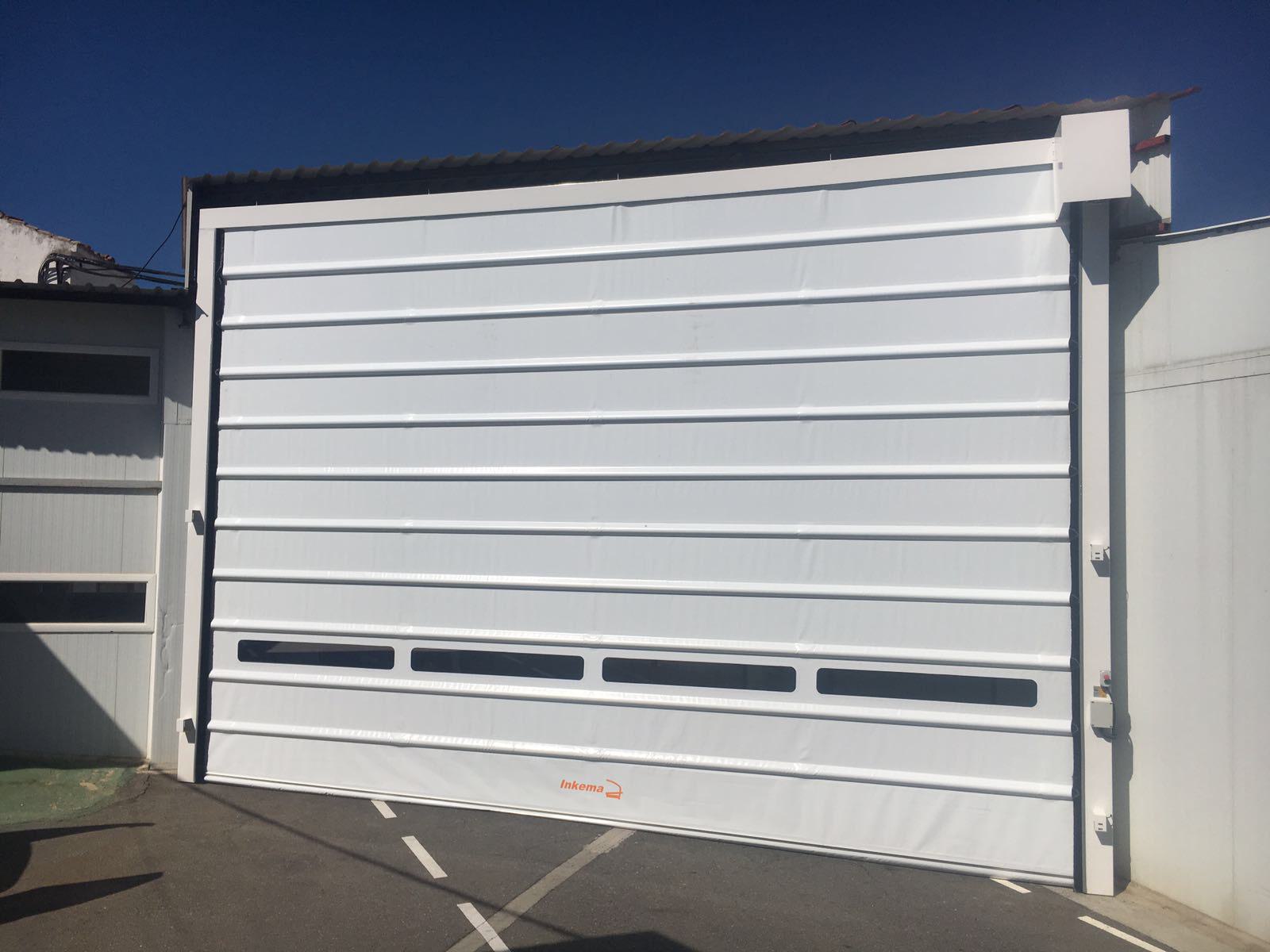 Main feature to bear in mind in the PR15:
Large Dimensions Doors: Suitable for outdoor installations, often requiring large dimensions doors with high mechanic resistance.
Maximum safety above all: It allows fot two safety systems: a photocell curtain (optional) and a safety photocell (standard).
Fast installation and easy repairs: The door is delivered pre-installed. Low maintenance.
Multifunctional door: Suitable for premises in any industrial sector: food & beverages, logistic, automobile, pharma, etc...
TECHNICAL DATA
Application: Outdoor and Indoor
Structure: Painted steel
Max. size: 8000 x 6000mm
Material-canvas: High-strength PVC (900g/m2)
Max. speed: Opening & closing (~1.0m/s)
Safety: Safety light curtain (standard). A Safety photocell (standard).
Canvas and frame colours: 10 colours available (white, cream, yellow, orange, red, light blue, dark blue, green, grey and black).