Inkema's RFSEC Sectional Fire Door is very useful to apply in areas where hazardous materials are stored. It is primarily designed to separate adjoining rooms in the event of fire or smoke, to prevent the fire from spreading to nearby rooms.
This door delivers a high degree of fire resistance: 60 minutes (according to the EI(1) requirement) and 90 (according to EW), which makes it suitable in most fire situations.
The Sectional Fire Door can be part of a fire alarm system, but can also be used for independent protection.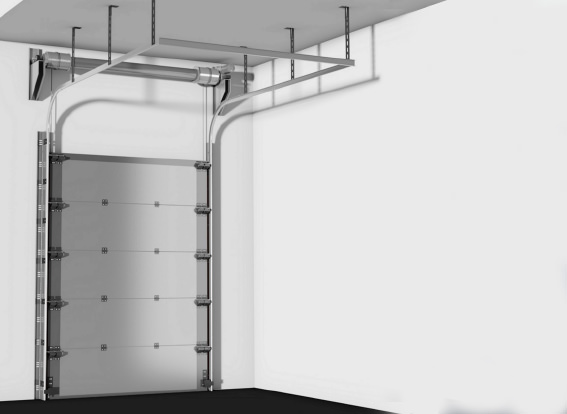 The RFSEC Sectional Fire Door comprises the following elements for its correct operation in automatic mode:
Set of guides
Suspension system
Right and left support.
400V Motor
Motor shaft and shaft bearing.
Flame retardant fixing profile + sheet
Control box + command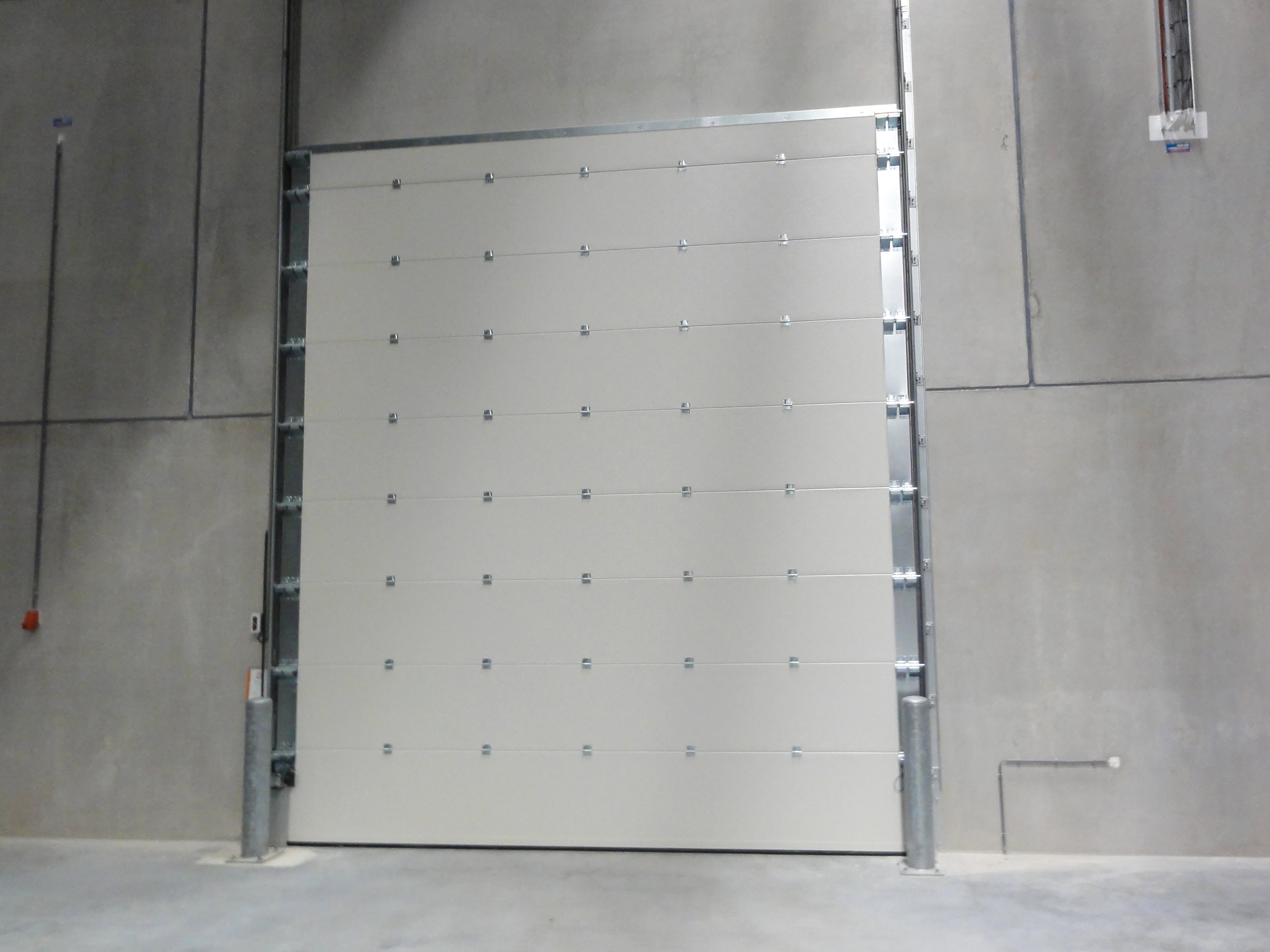 PANEL FEATURES
The sheet metal profiles or panels, with European patent, are made of frame of hollow steel profiles (50x50x2mm) to which fireproof plasterboard (15mm) is glued.
The top and bottom of each panel are finished off with fire-resistant DM slats. These DM slats have a full-length groove in which an intumescent seal is glued. The assembly is finished on both sides with cold-formed galvanised steel profiles (0.8mm).
The total thickness of the panel is 80mm, and it has a weight of 55kg/m2.
STANDARDS
Inkema has all fire resistance determination classifications according to test standard: UNE EN 1634-1.
Inkema guarantees all its fire doors with certifications and approvals, fulfilling current legislation at all times.