Inkema's ABFR / ABFM Dock Seals are made from high recovery index foam covered with a PVC-coated polyester fabric canvas.
Thanks to the strong PVC covered polyester fabrics, Inkema's ABFR / ABFM Dock Seal are prepared to withstand the continuous rubbing caused by the manoeuvres connecting the dock shelter to the truck.
Dock Seals are designed to always ensure the best insulation during vehicle loading and unloading manoeuvres, and to absorb possible impacts on the building.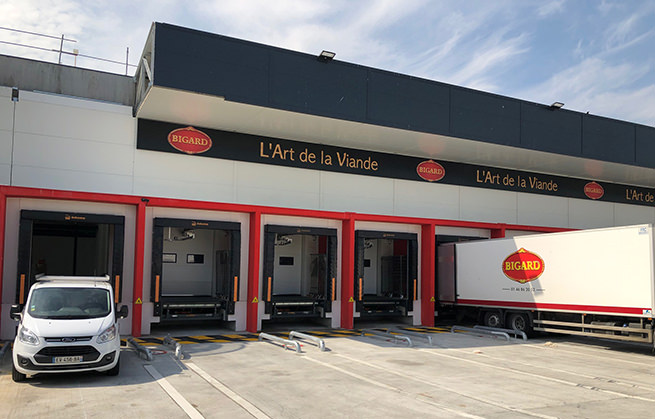 When a vehicle begins to approach the loading bay to unload, it leans on the dock shelter and compresses it. The result is the perfect adaptation of the dock shelter to the vehicle box, blocking all entry of air and external elements.
CUSHION MATERIAL
The set consists of two side cushions filled with foam rubber, and a top cushion made of foam rubber, which forms the roof. The side cushion blocks are PVC covered and screen-printed with stripes, providing visual support for manoeuvring lorries.
These cushions are covered with 0,5mm black PVC canvas, so they are very resistant to the friction caused by contact with lorry trailers. They fit perfectly to the lorry's trailer.
They are also highly resistant to adverse weather conditions, making them even more durable.
SAFETY
All Dock Seals are equipped with vertical reflective bands that make it easier for drivers to manoeuvre, and avoid collisions that could damage the facility and the vehicle.
For Exhaustive Temperature Control.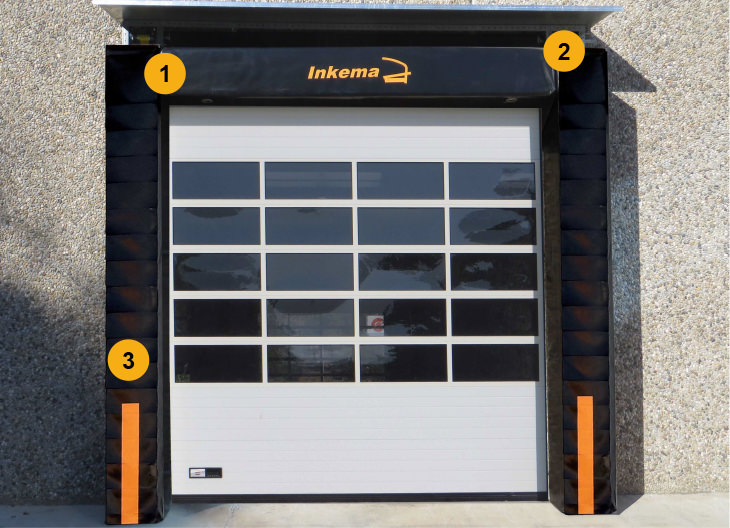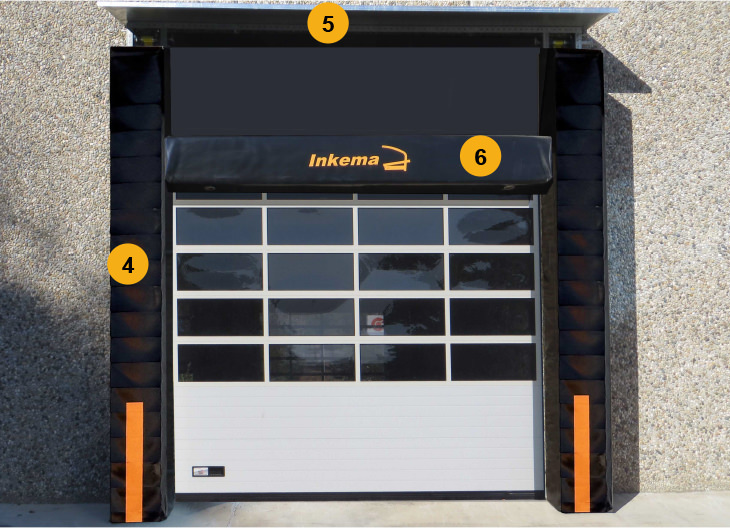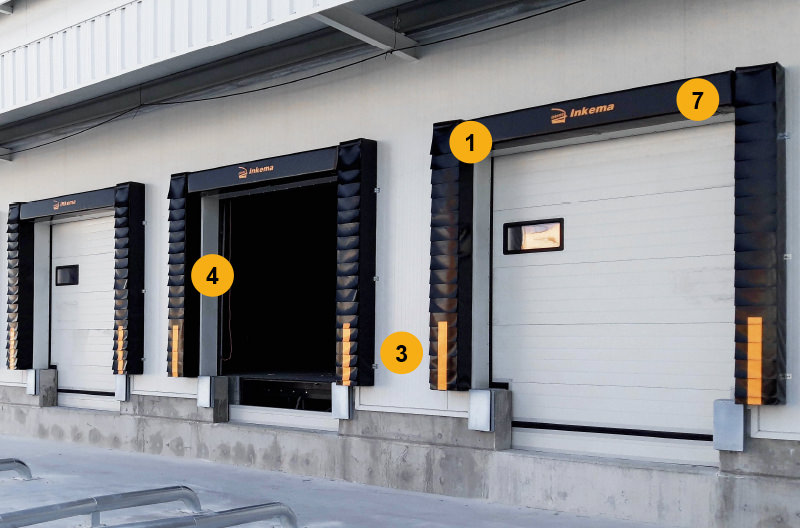 0.5mm thick PVC canvas covers.
Galvanised tube perimeter structure (moveable ABFM).
Vertical reflective bands.
Welded reinforcements/edges for increased durability.
Galvanised steel cover (moveable ABFM).
Adjustable and moveable roof (moveable ABFM).
Fixed roof (ABFR).