Inkema's ABFE/ABFM adjustable dock seals have been specially designed for refrigerated warehouses, where perfect insulation of the loading point is required and hygiene is to be preserved, preventing the entry of any element during the loading and unloading operation of the warehouse.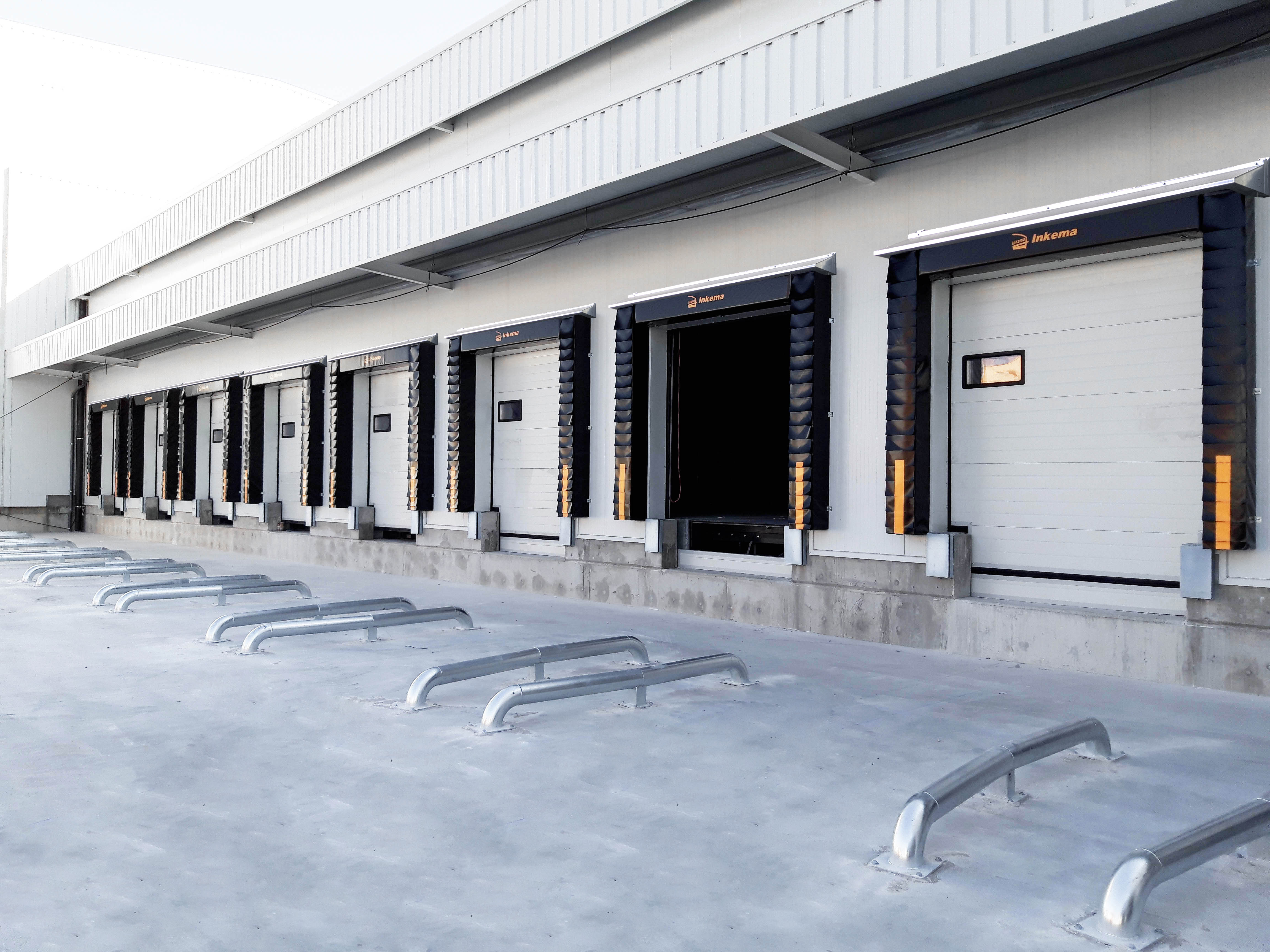 ABFE/ABFM Adjustable Dock Seals are made up of foam cubes with a high recovery index, lined with a PVC-coated polyester fabric canvas. Thanks to the welded fringes on the surrounding canvas, these foamed dock seals guarantee greater resistance to the continuous friction produced by the docking maneuvers of the truck against the loading bay.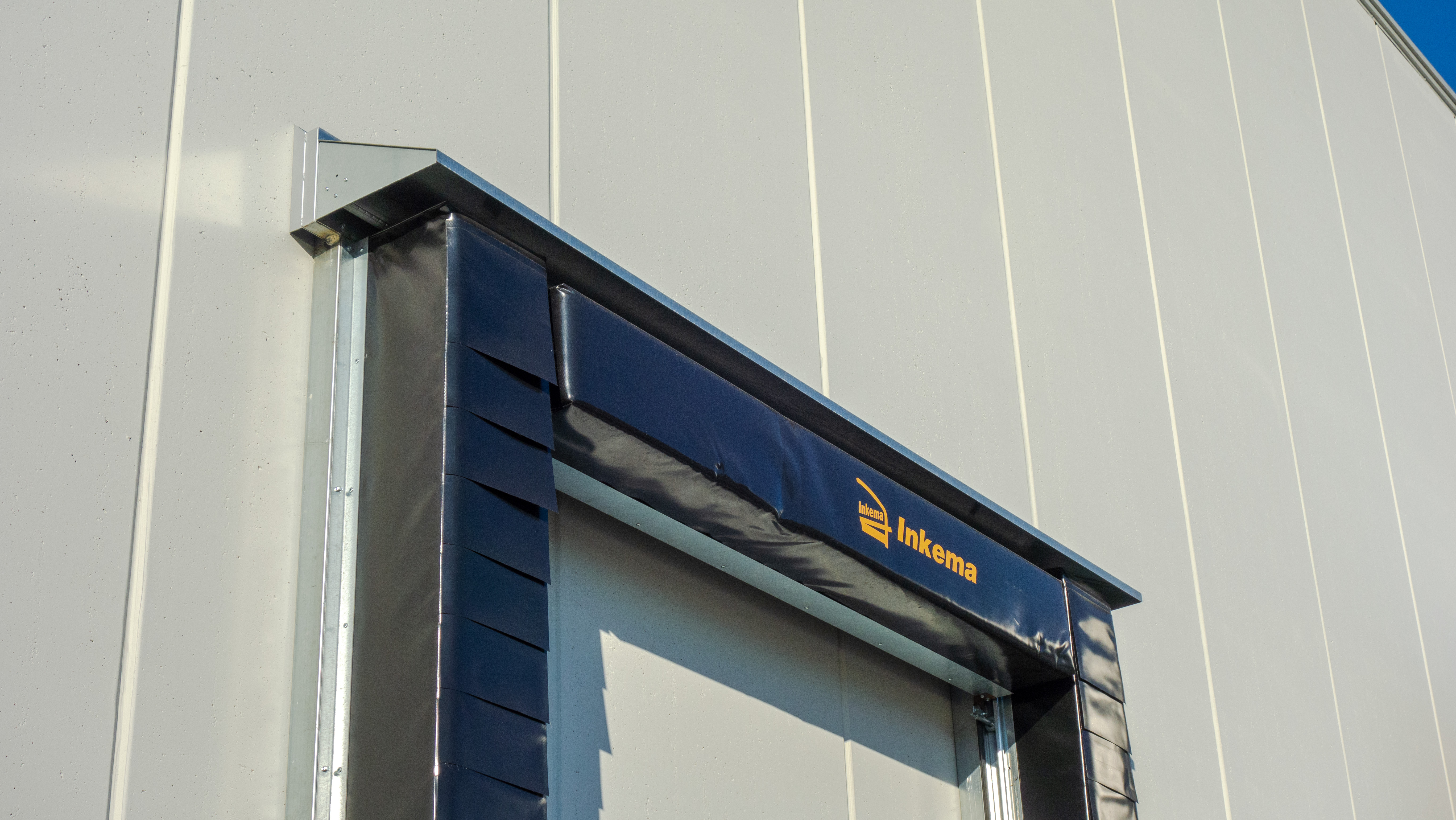 The ABFE Automatic Adjustable Dock Seal works with electric drive, and optionally it can be manually operated - ABFM Manual Adjustable Dock Seal.
Prepared to resist continuous friction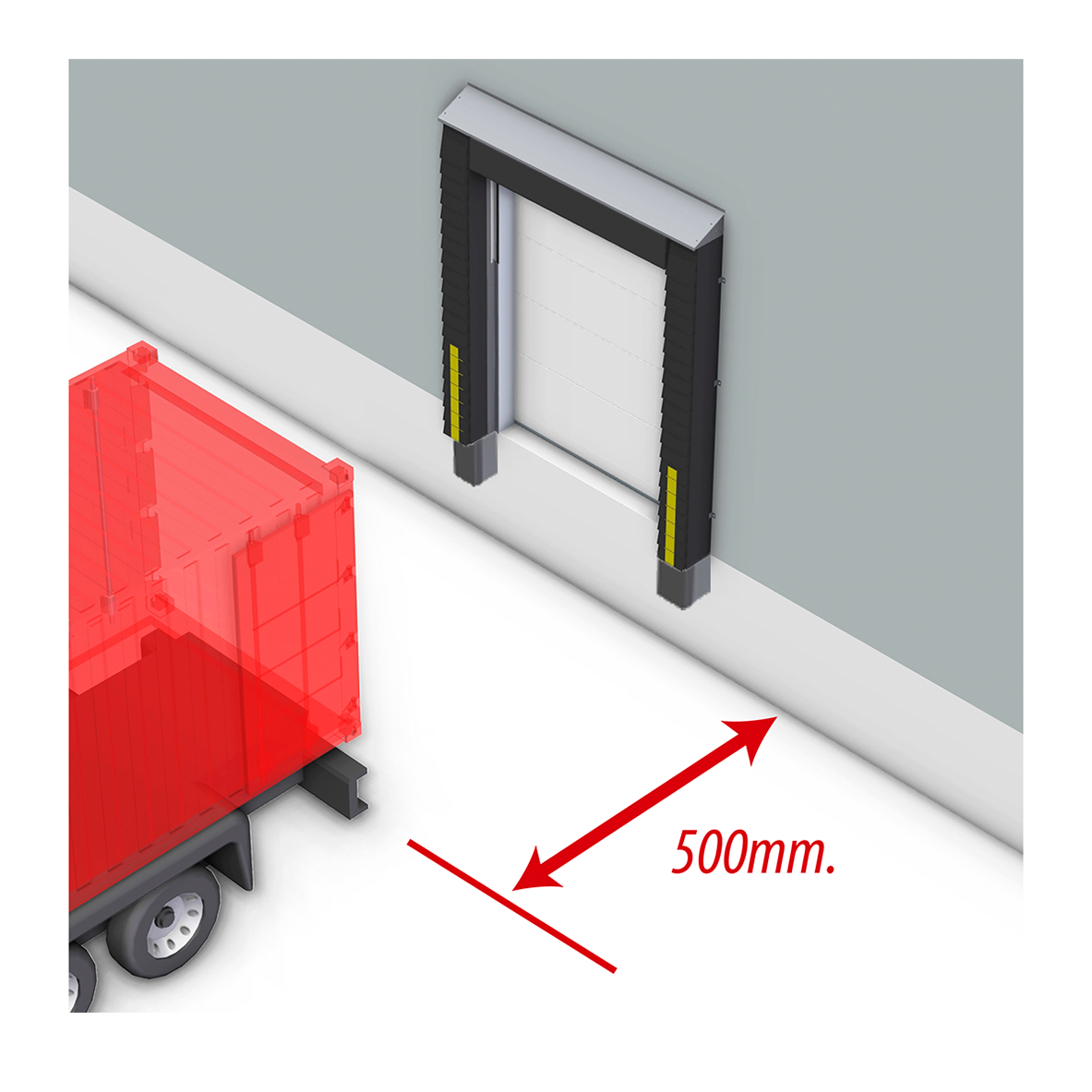 1. Approach the vehicle to the loading dock centered on it and stay at a distance
of approximately 500mm. The reflective stripes on the laterals of the box/container shelter make these maneuvers easier satisfactorily.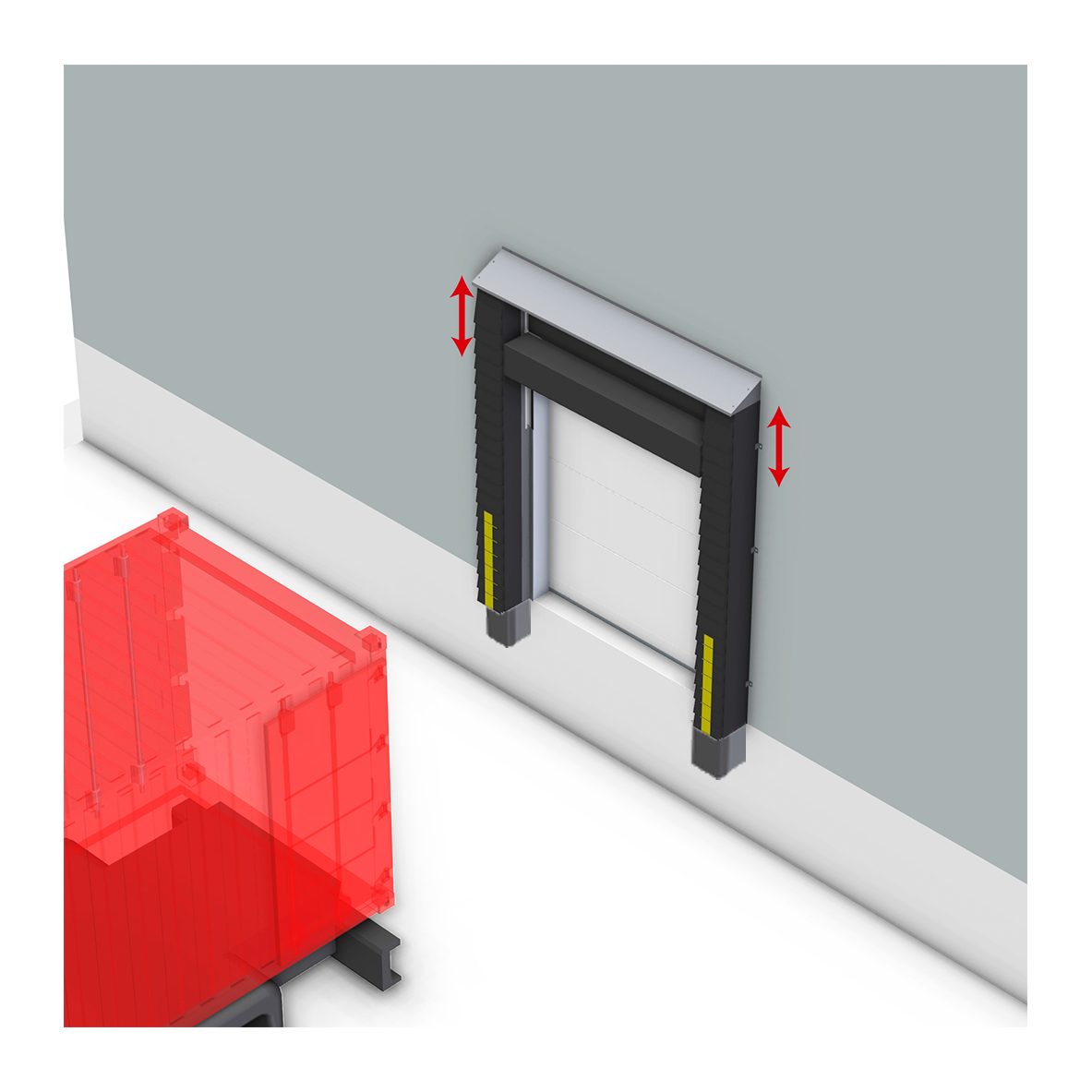 2. Adjust the height of the roof of the dock using the button panel (electric) or
the rope (manual) until its center matches with the roof of the truck.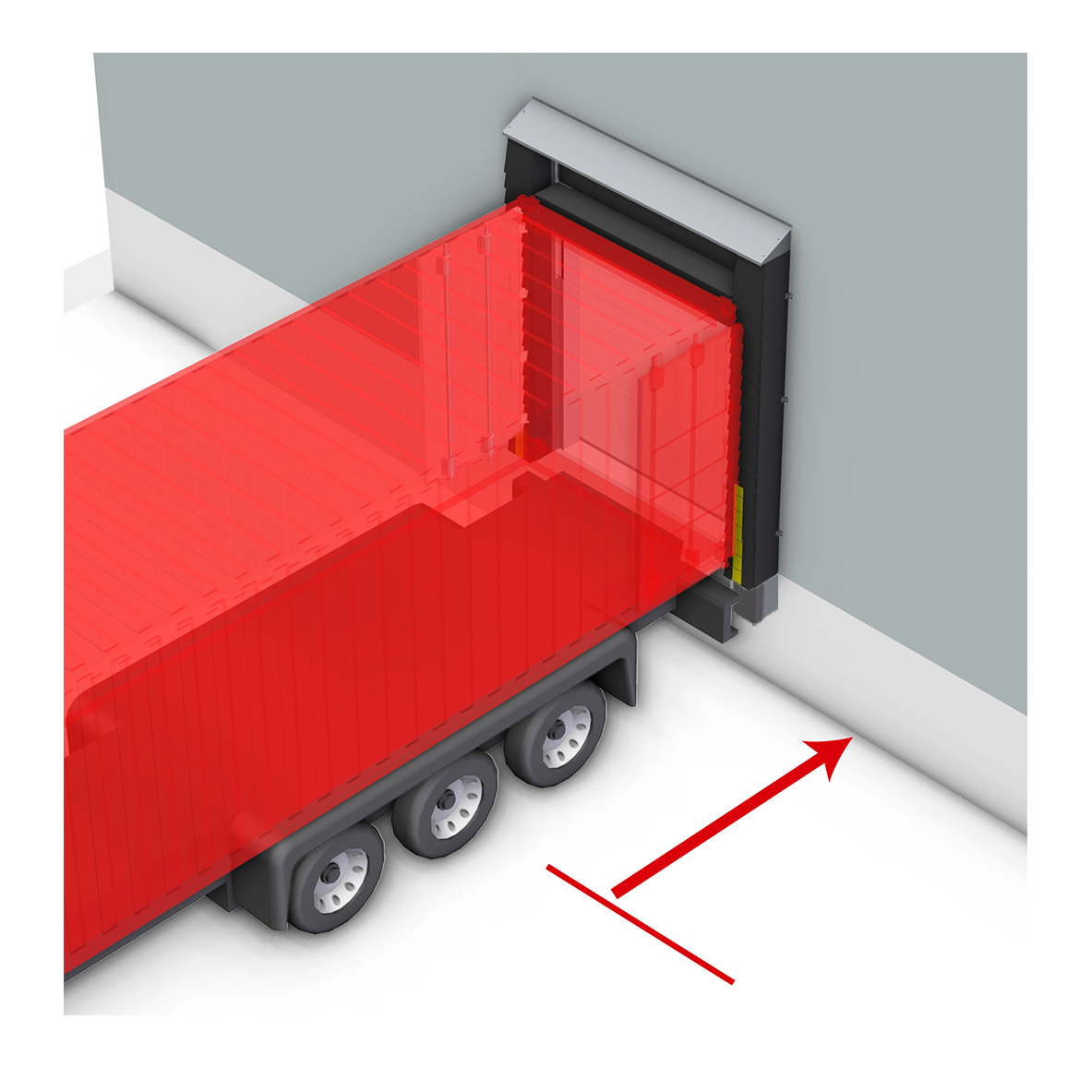 3. Approach the vehicle until it touches refrigerated dock seal.Once loading and/or unloading process is completed, drive the vehicle away from the loading dock and raise the roof of the shelter to its resting position (up).
Inkema offers a wide variety of accessories and products that allow its customers to personalize the loading docks according to their needs and requirements.
Check with your commercial for more information.