Canvas Cover for Tail-lift Slot by Pouring Tray or for Suspended Levellers Slot
The Bottom Canvas Cover made of PVC is installed underneath the dock levellers laying onto a pouring tray, to prevent dirt from entering into the dock leveller's slot. In addition, the Bottom Canvas acts as thermal insulator as it insulates the coolness or the warmth that may enter into the dock leveller, keeping the temperature under control.
There are two solutions when installing the Bottom Canvas Cover in a loading bay:
Install directly onto the pouring
Install to the wall
Reversible Truck Guides and Straight Truck Guides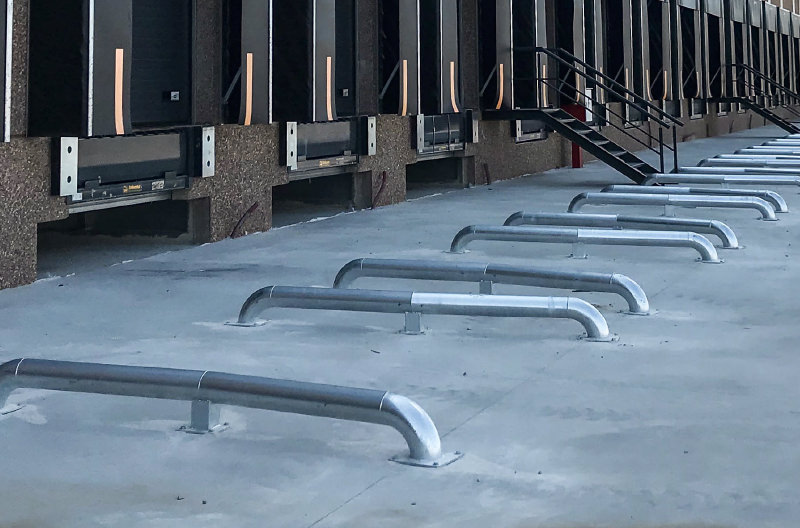 Truck guidance systems allow drivers to approach the vehicle to bay in a safe way, preventing any damage to either shelters, bays or to other vehicles.
Technical specifications:
Lenght: 2620mm.
Height: 260mm.
Diameter:140mm.
Thickness: 3mm.
Guide material: Galvanised steel SP44
LED Lamp for Loading Bay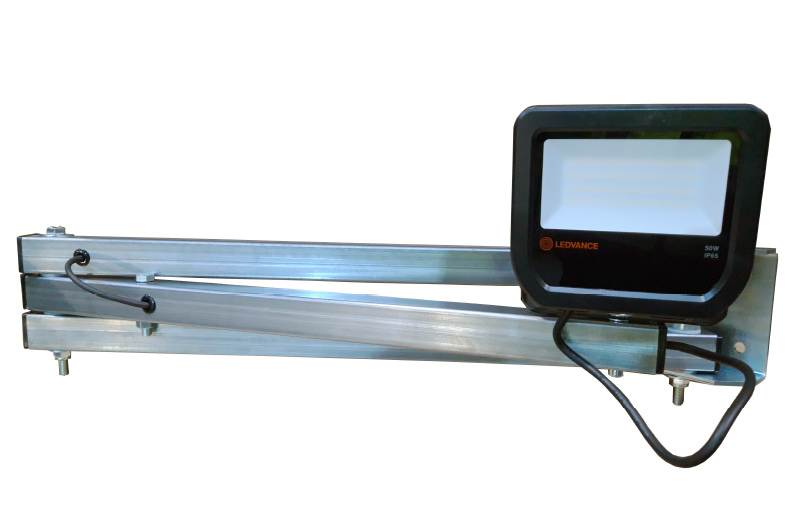 Articulated arm assembly with 40x40mm tube and very bright 50 watt IP65 led outdoor projector. Energy savings up to 90% compared to halogen projectors.
Led lamp technical specifications:
Luminaire efficiency: up to 110lm/W
Mounting bracket for tilting up to 180º
Power factor: >0.80
Ambient operating temperature from -20ºC to 50ºC
Light flow: 5,500 Lm (4,000K)
Light efficiency: 110lm/w (4,000K)
Light tone (name): Cool White
Number of lighting cycles: 100,000
LED Band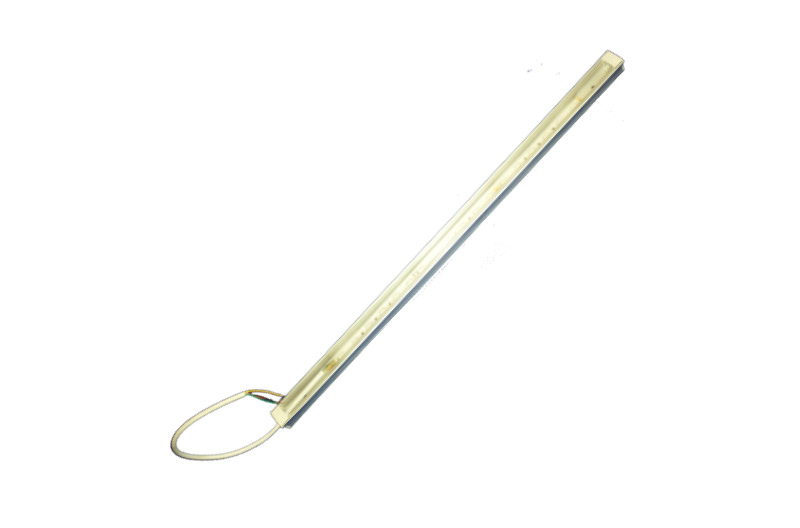 Nowadays, LED traffic light are replacing conventional light bulb traffic lights, offering significant benefits such as energy-saving consuming, greater visibility, less maintenance and lower pollution levels.
The LED Band is available in two different colours: red and green. As an option, using a controller, this LED Band can change their light intensity, colour or even different light effects can be programmed.
Painted Guide Protection and Galvanised Guide Protection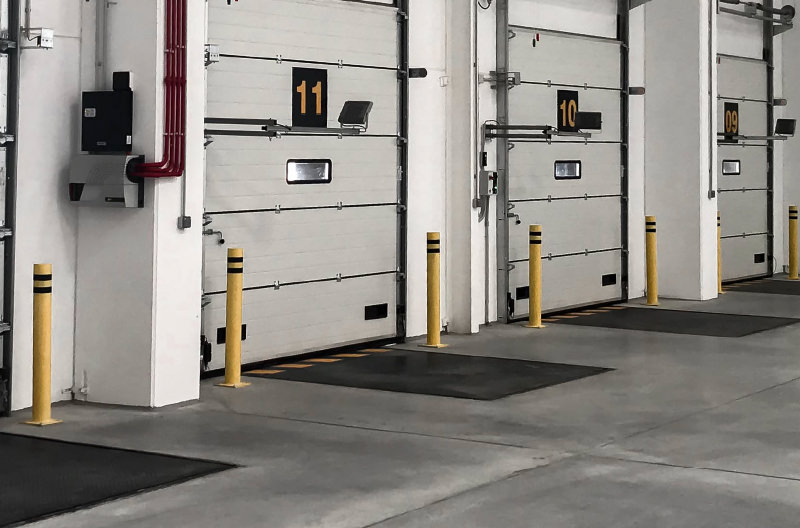 Steel Painted Guide Protection fixed with 4 different points to the floor. Designed to protect structures and equipment from impact damage, providing a robust physical presence to prevent access or guide vehicles and pedestrians.
Two options:
Painted in yellow RAL 1028 with two black reflective bands for enhanced visibility.
Galvanised finish.
2 LED / 3 LED colours Loading Bays Traffic Light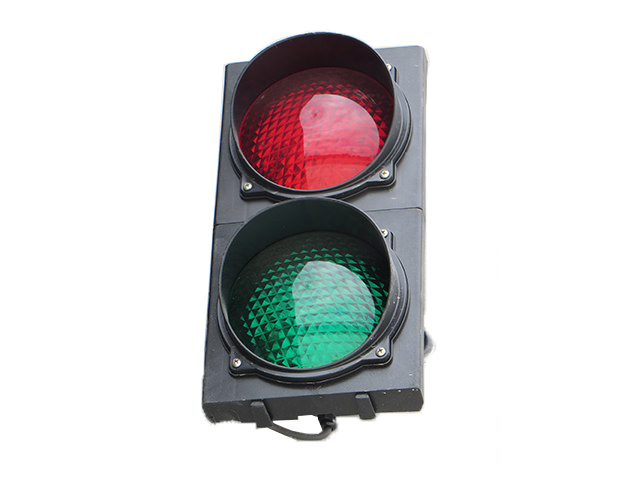 Complete range of Loading Bay Traffic Lights including ultra-bright LED based systems which offer exceptionally long operation life and very low power consumption.
All designs are compact to maximise visibility whilst aldo minimising the risk of accidental damage by trucks in the loading bay.
Easy to install fixings with full swivel action, allowing the light source to be set at exactly the right angle.
Both LED Loading Bay Traffic Lights comply with the international standards and directives.
OPERATION:
Loading Bay Traffic Lights promote improved safety during loading and unloading and can be fully integrated with the loading bay door controls, allowing to change the light colour when the door opens.
TRUCK APPROACHING or POSITIONED truck.
Door OPEN/CLOSED
Dock Leveller in REST POSITION
Chock PLACED
The operation of the different signs depends of the combination with others products.
Fan Dock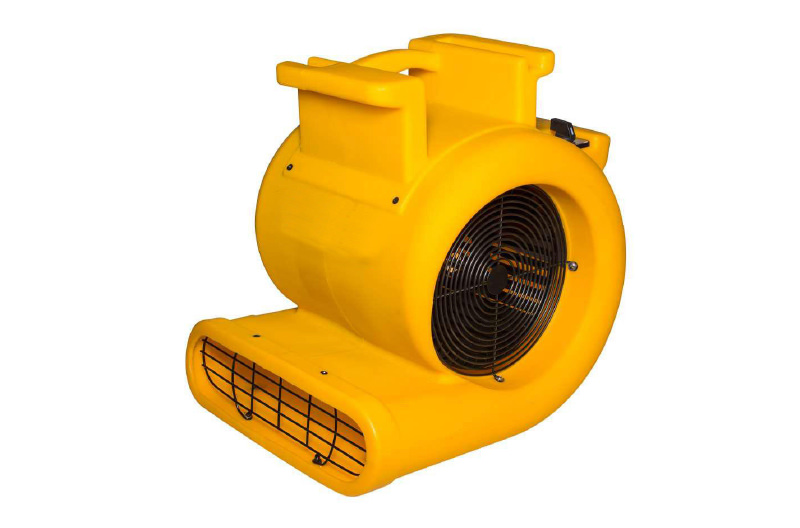 The Fan Dock is a radial blower with three speed settings. It can be placed in different positions (horitzontal, 45º, vertical).
Specially suitable for carpet drying and water damage restoration. An extra plug socket allows the operation of another electrical device.
Fan Dock technical specifications:
Voltage: 230V.
Frequency: 50Hz
Motor capacity: 0,56kW.
Max. power consumption: 2,41 A
Speeds: 3
Air volume: Max.1.800m3/h
L x W x H in mm: 475 x 425 x 475
Weight: 12 kg.
Lifting ramp for vehicles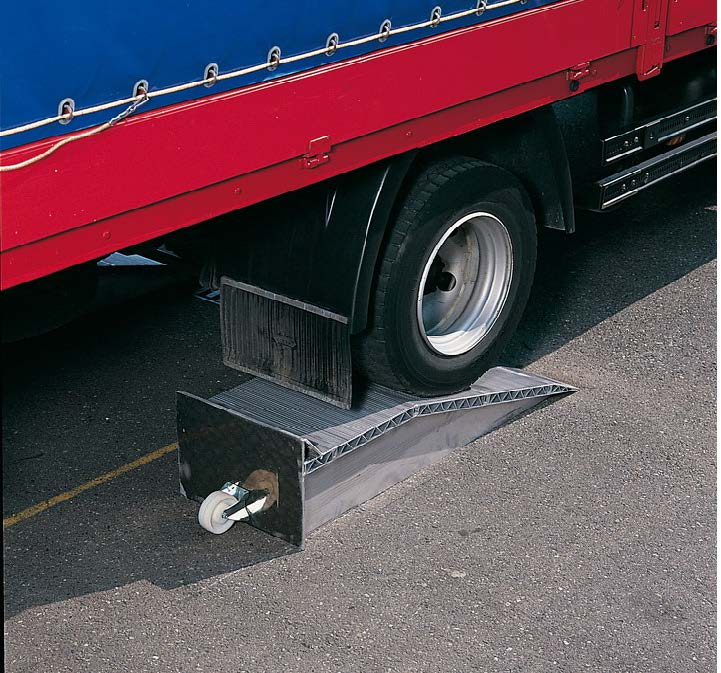 The Lifting Ramp for vehicles is a practical and efficient solution for companies that need to increase the height of low vehicles. With this tool, it is possible to lift the rear axle of vans and trucks to reach the required height and unload or load heavy objects without having to modify the original structure of the site.
Robust and maintenance free, they are suitable for most vehicles.
Tehnical characteristics and performance:
Application: Interior/Exterior
Material: Aluminium
Capacity: 12.000 kgs
Product weight: According to measurements (see tables)