The main feature of Inkema's PR12 High-Speed Rolling Door is its structure made of extruded anodised aluminium , which makes it much lighter and cleaner than conventional high-speed doors.
It is suitable for installation in areas of high traffic, as they need doors that open and close quickly. It has been designed for use in warehouses and/or facilities in any industrial sector: logistics, agrifood, pharmaceuticals, automotive,...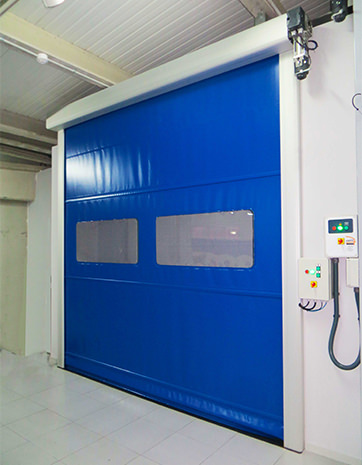 The door consists of a PVC canvas made with high strength polyester that is rolled up in a drum, and attached to galvanised steel supports. The PR12 door's frame is made of high quality anodised aluminium, making this door ideal for humid environments.
For demanding industrial applications.
The noise reduction function is achieved by using extra soft brushes developed exclusively for Inkema, which also improve the tightness of the installation.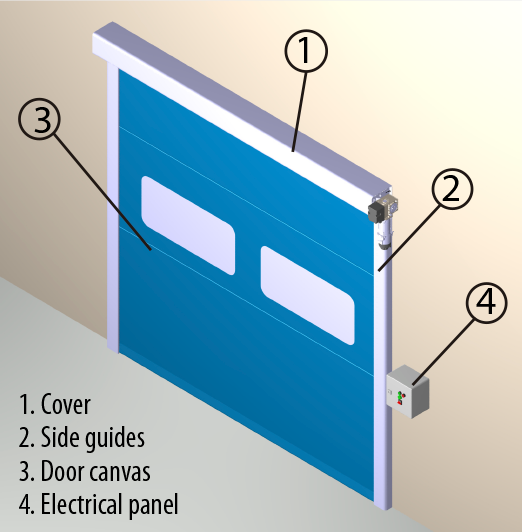 Main features to bear in mind in the PR12:
Guaranteed noise reduction: The new seals formed by extra soft brushes guarantee less noise.
Great rustproof capacity: Thanks to its anodised aluminium structure, low rust levels are guaranteed.
Fast to install and easy to repair: The door comes pre-installed. Low maintenance.
Safety levels exceeded: It includes two safety systems: an electric band at the bottom of the door and safety photocells.
OPERATION
The door operates by the combination of a geared motor up to 0.55kW and an electric control panel with inverter. (optional)
This system regulates the motor's speed when the canvas gets closer to the highest point and also to the lowest, reducing any vibration and giving a longer life to the set. The system provides a faster opening / closing when it rotates the canvas cylinder to open or to close the door.
If the power supply fails, the motor can be disengaged and the crank can be used to open and/or close the door.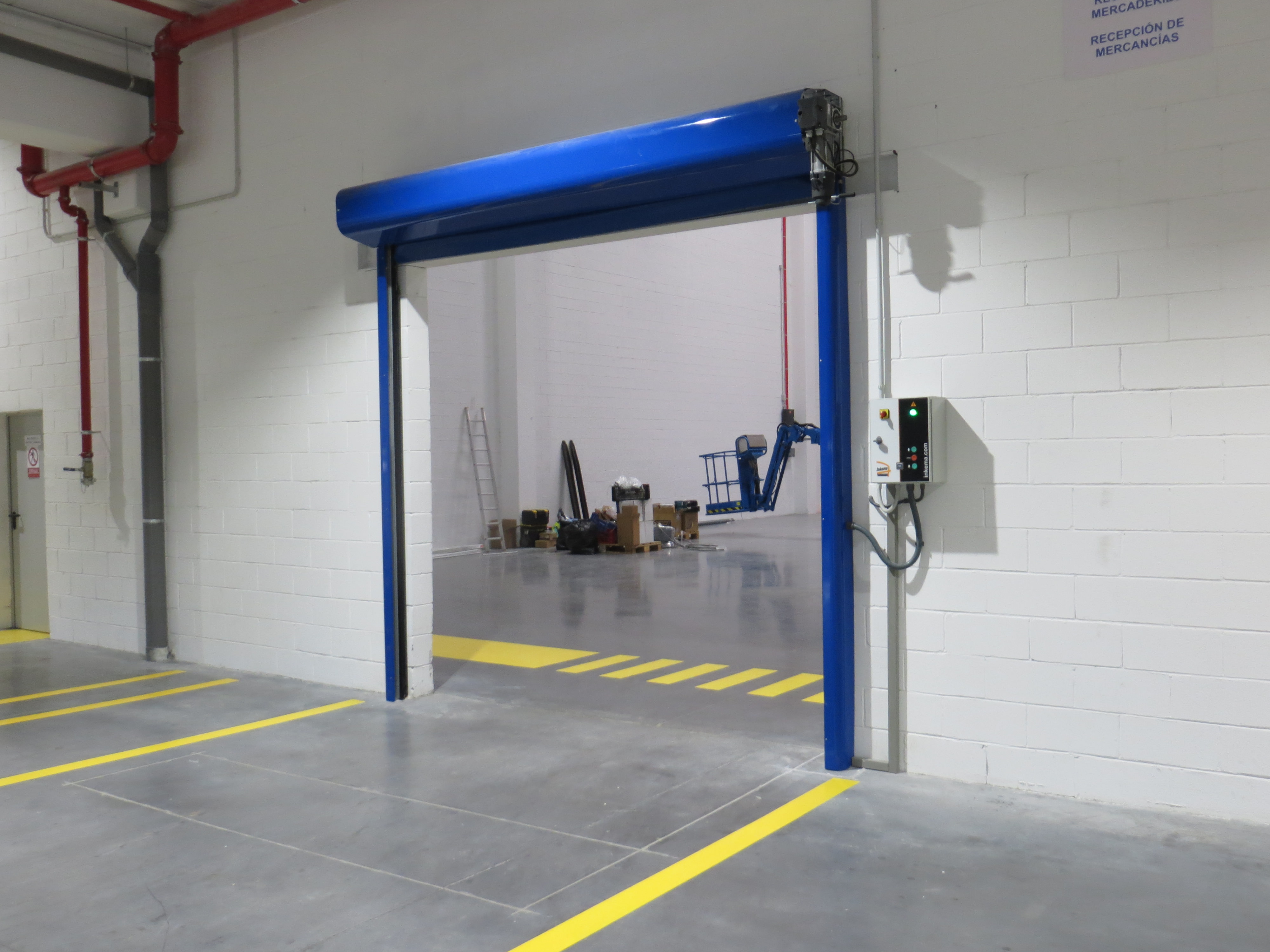 TECHNICAL DATA
Application: Indoor
Structure: Aluminium
Max. size: 4000 x 4000mm
Material-canvas: High-strength PVC (900g/m2)
Max. speed: Opening & closing (~1.0m/s)
Safety: Resistive safety beam (standard). A Safety photocell (standard). Photocell curtain (optional).
Canvas and frame colours: 10 colours available