Swing doors are made of high-quality flexible PVC sheets, aluminium frames and stainless or galvanised steel components.
Swing doors are ideal for good insulation against draughts, as well as creating a passable dividing line that allows for safe and easy movement.
Swing doors offer an economical and simple solution to protect people in the working environment from the weather outside.
We sell doors in different sizes, materials and even with different designs for the flexible PVC sheets.
Due to their characteristics, swing doors are very easy to install and maintain.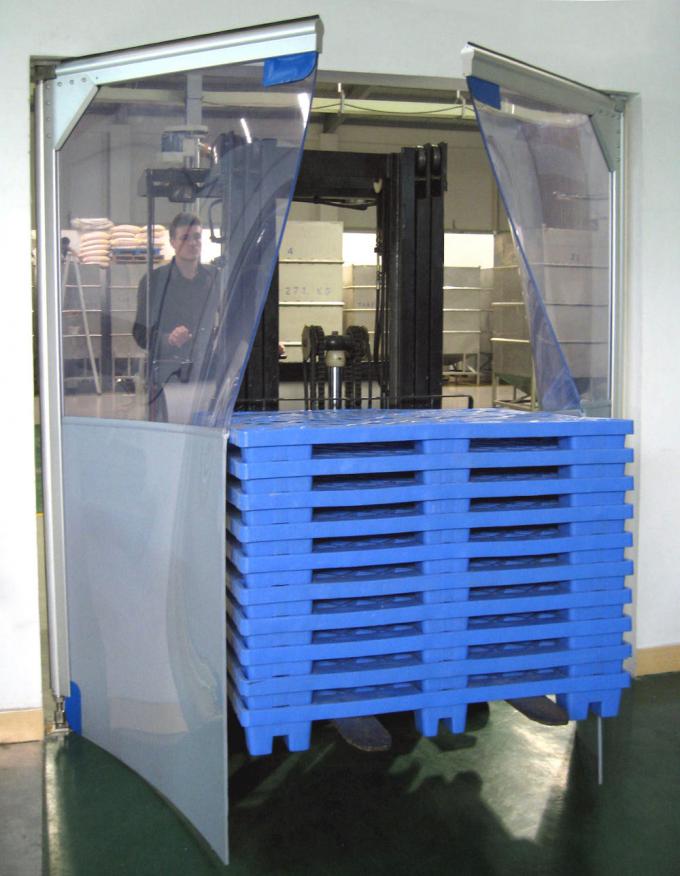 Door dimensions:
Small size: for small pedestrian doors less than 2.5m (height) x 2.5m (width) (2-hinged doors), with a thickness of the flexible PVC sheets from 4 to 7mm.
Large size: reinforced for large doors up to 3.5m (height) x 3m (width) (2-wing door) for vehicular traffic, with a sheet thickness of 7 to 10mm.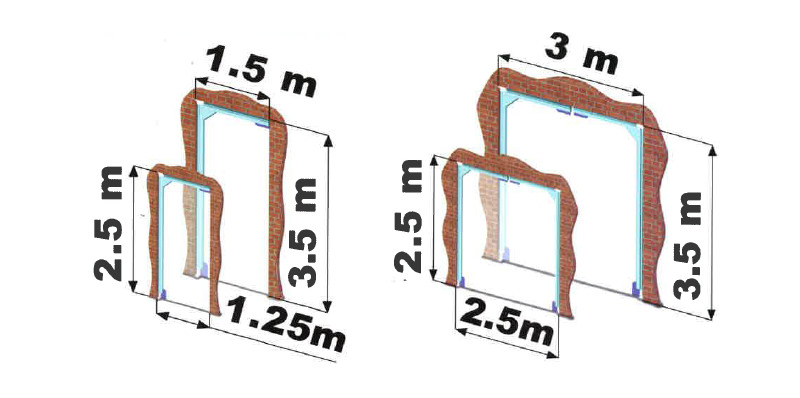 QUALITY OF PVC SHEETS
You can choose which type of flexible PVC is most suitable for your application:
For temperature and noise control: Standard
For refrigeration chambers: High cold
For heavy traffic: Reinforced
VISIBILITY OPTIONS
Depending on the requirements of our customers, we can manufacture swing doors with different types of visibility/opacity.
Fully transparent: excellent visibility on both sides of the door (safety).
Semi-transparent: the effects of loads coming into direct contact with the underside of the opaque PVC sheets during passage are less visible.
Visibility strip: partially reduces vision while ensuring sufficient visibility during passage.