CS12 - Automatic Retention System
Automatic vehicle immobiliser system for locking lorries' wheels while in dock during loading and unloading.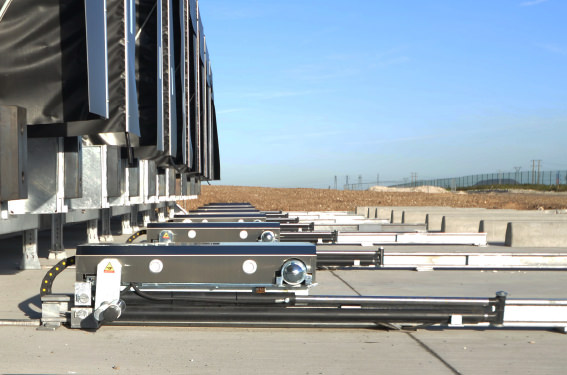 The self-locking system prevents the driver from accidentally starting up the lorry. A large steel cylinder, 400 mm off the ground, blocks the lorry's wheel. It cannot be crushed or dragged.
The locking or unlocking system is activated when the dock door is closed. Avoiding accidents caused by falls. If the vehicle is not braked when unlocked, the system detects vehicle movement and it remains locked.
CS22 - Manual Retention System
Manual system for locking lorries in loading docks, guaranteeing that the vehicle is immobilised until loading or unloading is completed.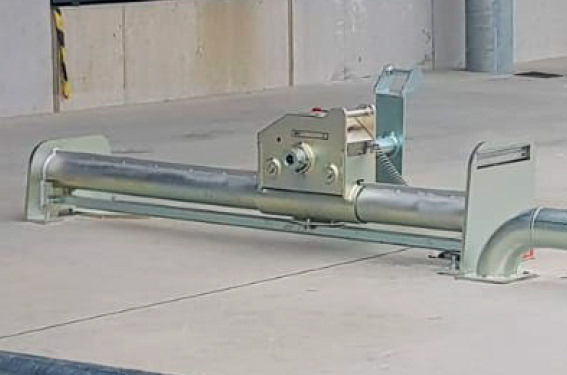 The electromagnet that controls it can only be unlocked when it detects that the door of the dock is closed.
CA01 - Polyurethane Chock
Vehicle retention system with direct reflection detector.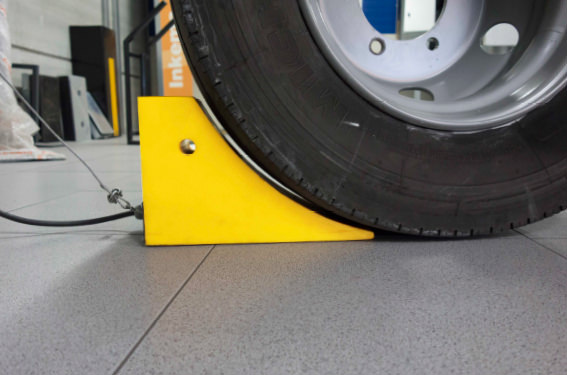 CA01 polyurethane chock with photocell detection system. Robust design allowing intensive use in loading and unloading centres.
Fits to any wheel diameter, on any lorry.
Water resistant including an anti-theft safety chain.
CA02 Wireless Chock
Wireless vehicle retention system with radio frequency system.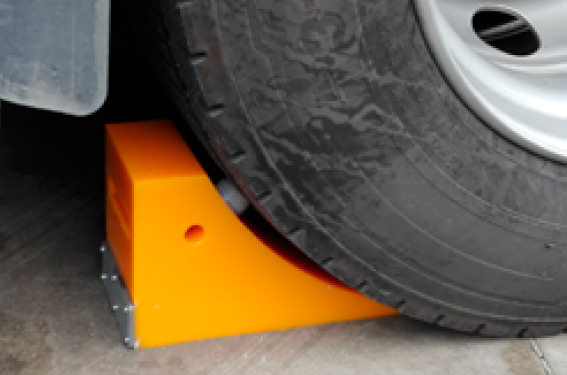 CA02 wireless chock with radio frequency transmitter-receiver system. With a robust design that allows for intensive use in logistic centres.
Fits to any wheel diameter, on any lorry.
Water resistant.
Includes anti-theft safety chain.