Inkema's Hydraulic Loading Bridge is designed to stand a nominal maximal load of 6 tons.
Its structure is made of teared upper plate (thickness 6/8mm) with side brackets and cold rolled steel U-type profiles. The base of loading bridge is composed of a set of hinges and lifting cylinder supports.
The dimensions of the hydraulic loading bridge are as follows: length 1775 mm, width 2200 mm.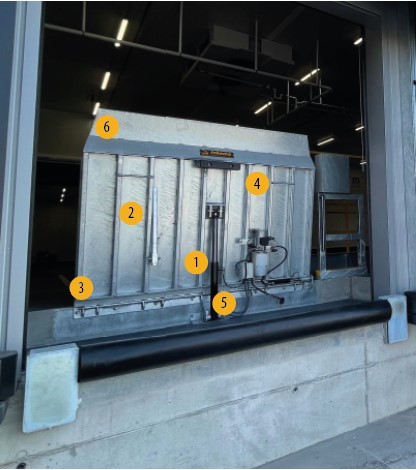 Elevation cylinder
Maintenance bar
Lock cylinder
Anchor points for installation
Flotation detector
Bevelled lip
The PAHI Loading Bridge has an exclusive locking system that makes it unique compared to the other loading bridges on the market : It consists in the activation of a safety device when the loading bridge is in resting mode. It mechanically locks the loading bridge safely in its upright position.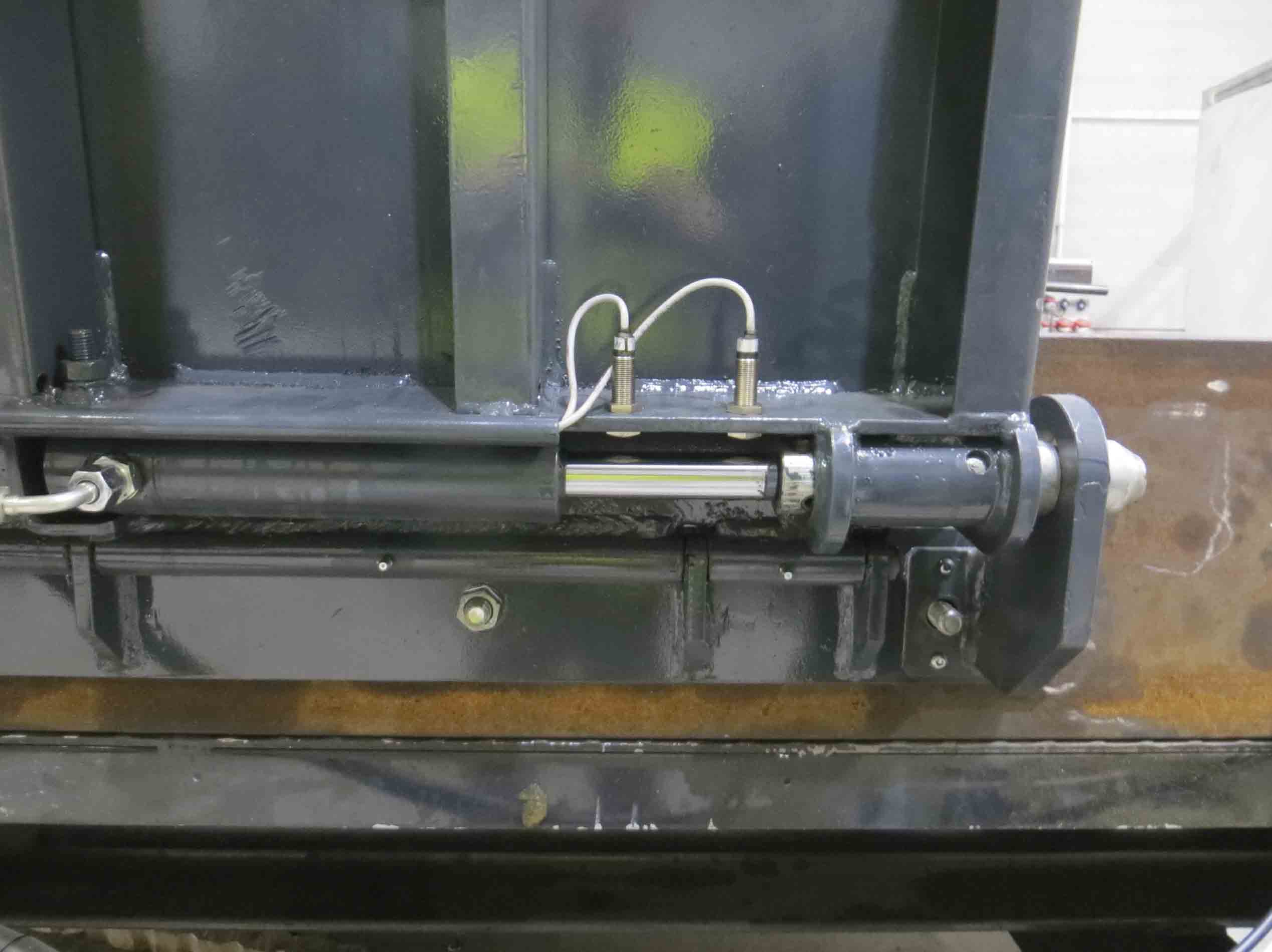 The PAHI hydraulic loading bridge is a very good solution to use in the Cold Storage Systems when you cannot or do not want to install a dock leveller in a loading bay. For more information, you can consult the Free Standing Frames and Dock Houses product category of our website.
The Loading Bridge PAHI has the following safety systems:
Non-slip surface.
Maintenance bar.
Anti-fall valves.
Side railings.
Warning signal to not operate the loading bridge with personnel in the pit.
Buzzer for warning that the loading bridge is in motion in area of possible risk.
Mechanical lock in vertical position.