The PA1/PA2 Loading Bridge is designed to be installed at the edge of the loading dock, either in a fixed position (PA2) or sliding, allowing it to be moved on two wheels from side to side on a rail (PA1).
LOADING BRIDGE DIMENSIONS
There are 4 standard sizes*, regardless of whether it is a sliding (PA1) or fixed (PA2) loading bridge:
1000mm high x 1500mm wide (sliding or fixed)
1000mm high x 2000mm wide (sliding or fixed)
1500mm high x 1500mm wide (sliding or fixed)
1500mm high x 2000mm wide (sliding or fixed)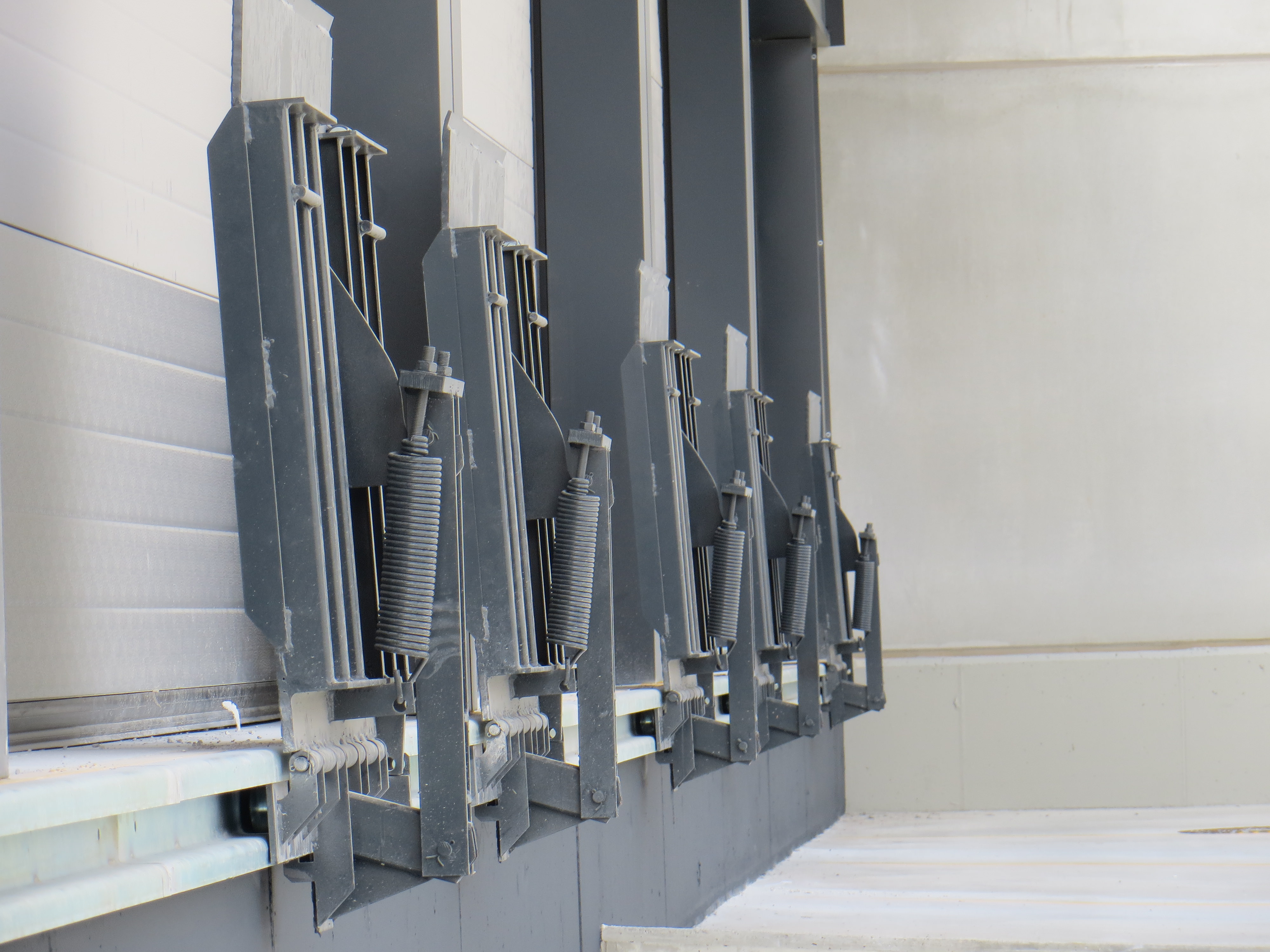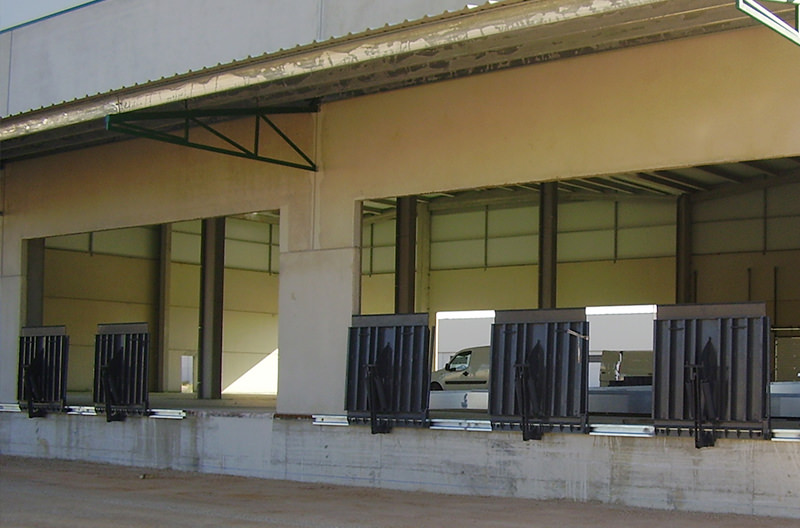 These loading bridges are manually operated and have a structure made of steel and tear plate. This makes it quick and easy to install to any loading bay, thanks to its small size and no need for a pit. Despite its size, it is capable of withstanding a force of up to 4 dynamic tons during the loading and unloading processes.
Easy and safe handling.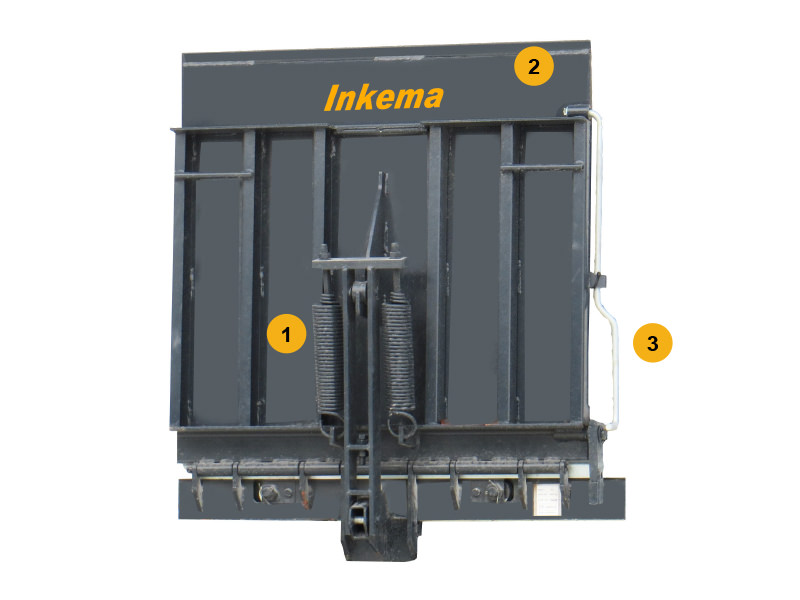 Its spring system can withstand loads of up to 4 tons.
The end of the loading bridge is 5º folded 150 mm from the end. This enables perfect adjustment to the lorry during the loading and unloading process.
The loading bridge has a lever and an anti-fall safety, making it easy to handle.
Inkema PA1 loading bridges have the following components:
Base frame: consists of a strong joint, which has the upper structure on top of it.
Upper structure: consists of a tear plate, with a compact structure of profiles underneath it.
Balancing system: The balancing system for these loading bridges is a spring-based system.
Manoeuvring and locking system: consists of a handle and a pedal which, when combined, allow the bridge to be fixed in place or moved safely.
Among other advantages, it requires NO installation pit.
The Inkema PA1 loading bridges have the following safety systems:
Safety and blocking pedal.
Safety railings at the sides.
Upper sheet made of anti-slip tear plate